While visiting Hive13 for some brief electronics repair work today, I found the CAD PC and vinyl cutter positioned adjacent to the windows in the new FabLab. While this may eventually be a good location for a work table, the window currently leaks when wind pushes rain against the building. The situation is significantly better now than it was before Greg scaled the exterior wall with a caulking gun, but further work is clearly required.
Water was encroaching; the vinyl cutter was already wet…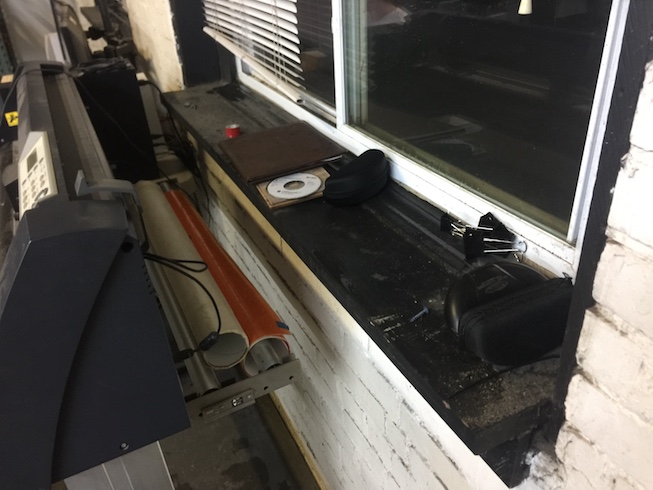 …and a couple smaller pools were growing towards the computer…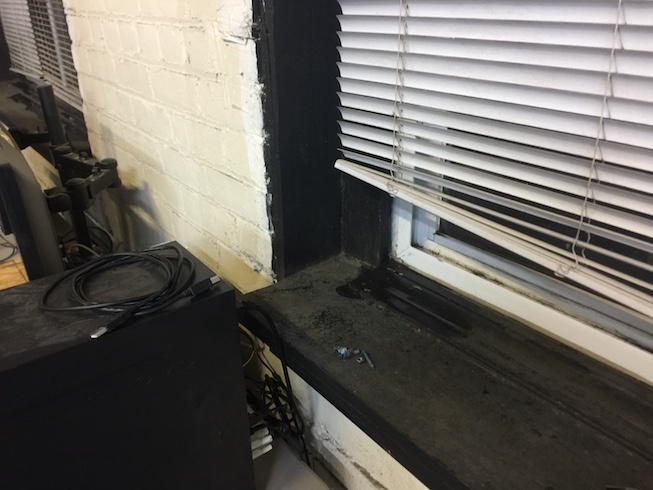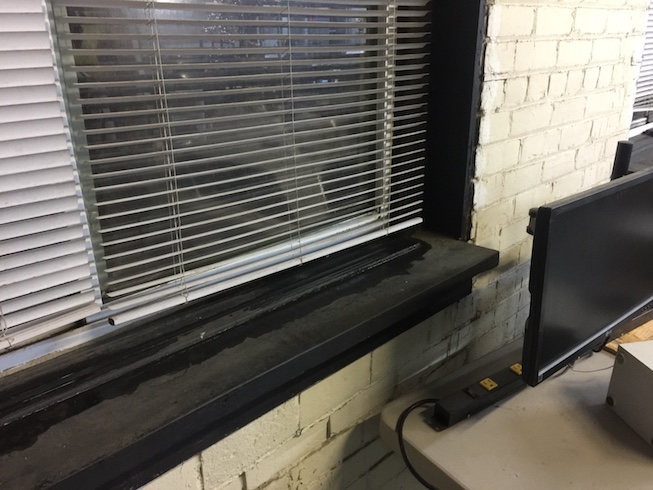 …so with Karensa's gracious assistance, the PC has been moved into the lounge to avoid damage. Items from the windowsill were relocated to the Laser Cutter PC table. Apologies if this impacts any plans in progress, but it seemed like the best immediate solution.