Per Dave Velzy's suggestion, I am posting a link to a really useful and cheap electronic component tester available from Ali Express (and probably ebay too). This link is from "all sea store", which is a good seller on aliexpress that I've used before – so buy from them, not some shady seller…
https://www.aliexpress.com/item/High-Quality-Brand-New-LCR-T4-ESR-Meter-Transistor-Tester-Diode-Triode-Capacitance-SCR-Inductance/32740488905.html?spm=a2g0s.9042311.0.0.I5yuix
Anyway, this thing is pretty darn useful. It's especally useful for:
Inductors: ESR and L (most multimeters don't do that, and traditional ESR meters are expensive)
FETs and BJT's - Pop one in, and it will measure, but ALSO show which lead is which (gate-drain-source, collector,gate,emitter), etc.
Best of all, I can read it. So, instead of trying to read tiny rubbed out part numbers or codes, I can just pop it in this guy and get it in "large print".
For $8, I'd recommend this to any electronics hobbiest. The firmware is Open Source too.
Here's mine in a hastily printed case.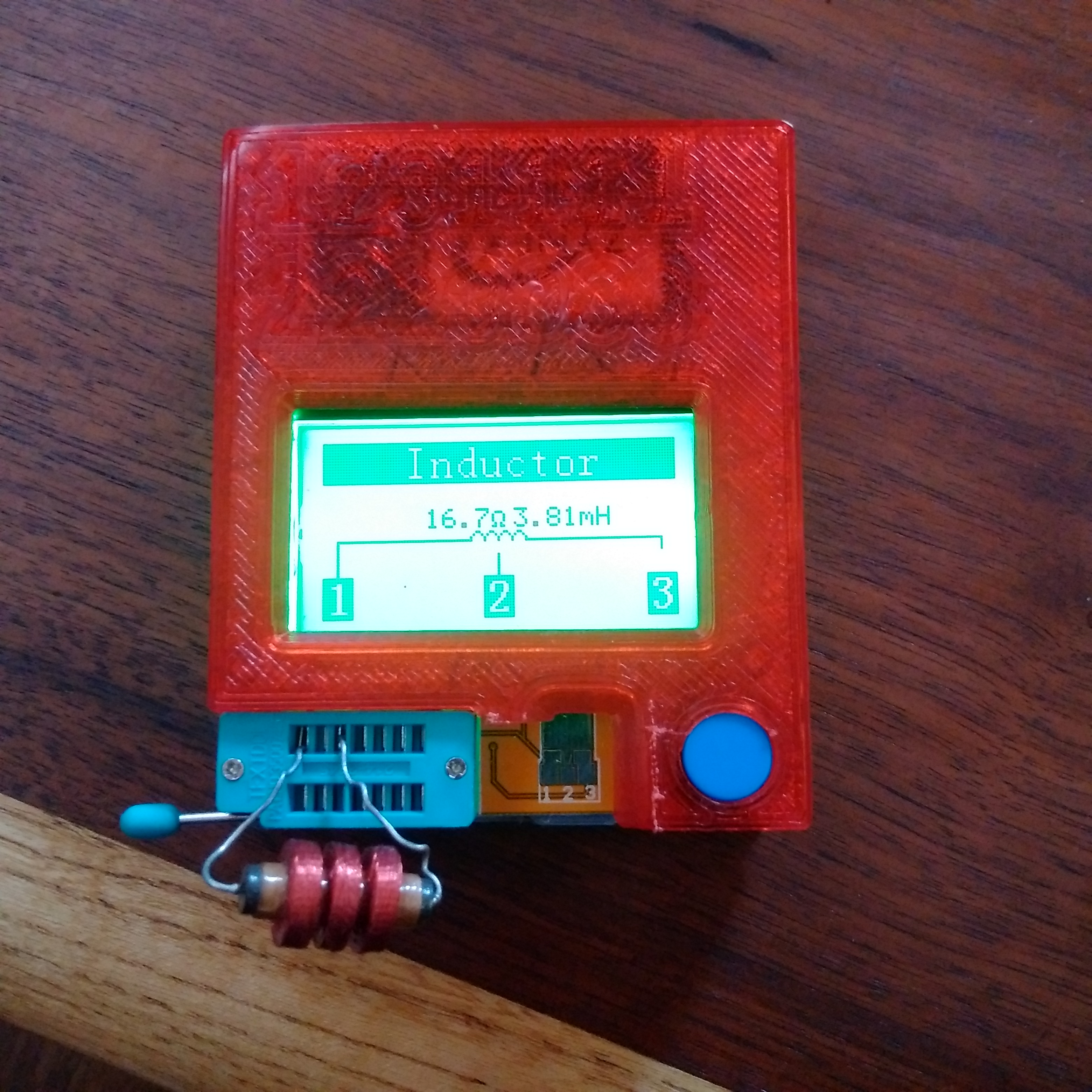 ​
Lorin