Dave V and I worked on the small laser today. (Thanks Dave)
We replaced one of the mirrors and the lens (50mm focal length now)and it seems to be working well.
We performed a beam alignment and the spot looks pretty clean.
I'll try and convert the Materials Test to the Lasercut software and run some tests Tuesday night.
The Z datum is still messed up so you will need to setup the Z manually. I did some test spots and it seems that 56mm from the bottom of the lens holder is the sweet spot.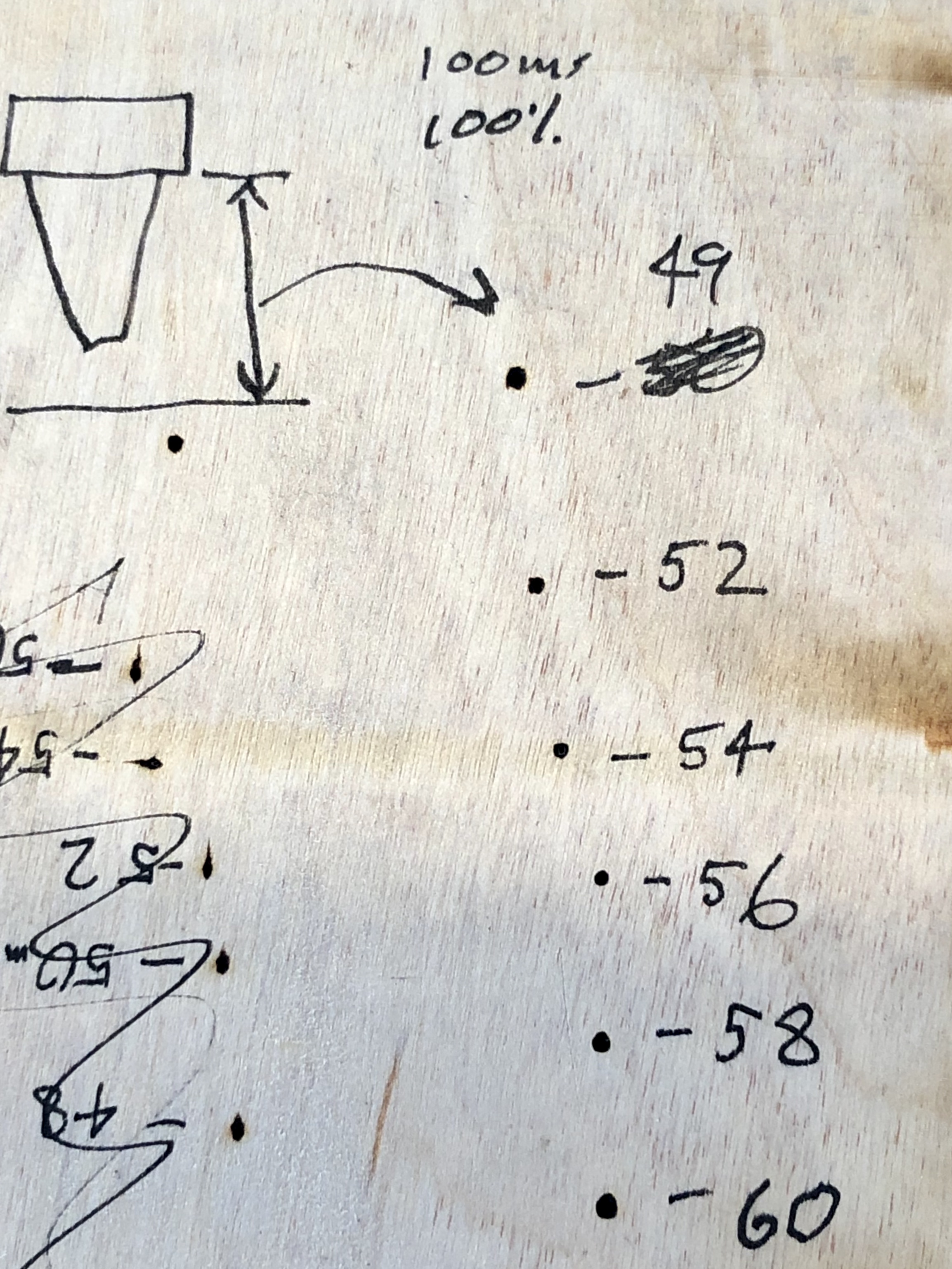 I'd like to play with the config settings to see if we can dial things in.
I'll get a one pager written up Tuesday.
We should order some extra 20mm mirrors and some lint free wipes for cleaning.
Good times,
Brad