We got the gear down from the shelving and partially assembled in the new space.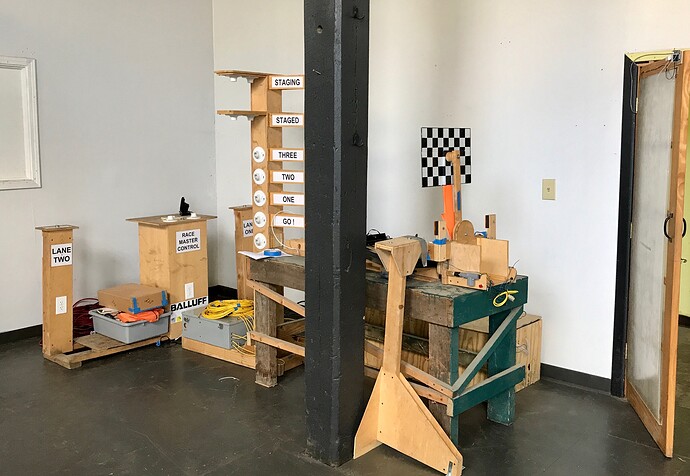 Thanks to Jim and Bret for helping out.
It looks like everything is here. There are some minor repairs that need to happen (small 2 wire reset plug, wooden "fault" flag). I may come down Sunday for a bit.
I'd like to test the electronics soon.
I wanted to let the group know about the mess.

We should also think about where we want to keep it during the summer. I think long-term storage in the pallet racks is a good idea but it is really a pain to get it down each time.
Good times
Brad