Fortunately for me, I've missed most of this conversation. Most everyone here will ignore my input, but, in line with everyone else, I feel obligated to share my thoughts.
At one point in time, there was a publicly available ledger of who had sent a paypal payment, when the last payment had been received, and a list of their email addresses. I'm not certain if it was common knowledge, but, it was on a server (and as far as I can recall, on a server without a username and password restriction). This was semi-public information in the beginning, and was up until I left as president, so, why has it been restricted or the service not replicated when the former hive13.org colo'ed server was removed from service?
One of the things that made hive13 attractive to me was transparency and the open culture of the space, and honestly; I am extremely disappointed that the current leadership has chosen to go down this slope of private meetings, silo'ed conversations, and the perception of a hostile board of directors. I continue to support hive13 because I believe in the educational and community benefits of having a hackerspace and regardless of where I'm physically located, the benefits that hive13 brings to Cincinnati.
If you have issues with your email address and a date of when you last made your payment, I strongly suggest that you move to a place like the Manufactory, and I'm sure they'll be more than glad to take your business. If you believe in an open culture that is based upon learning, education, and sharing, by all means, feel free to stay a member here. I think that a policy like this is anti-hive, and if it does come up for a vote, I will vote "no," either in person or by proxy. With that said, I have no issues with my name, email address, and payment information being released. Hell, for the purposes of openness and transparency, I'll paste my 2016 records myself: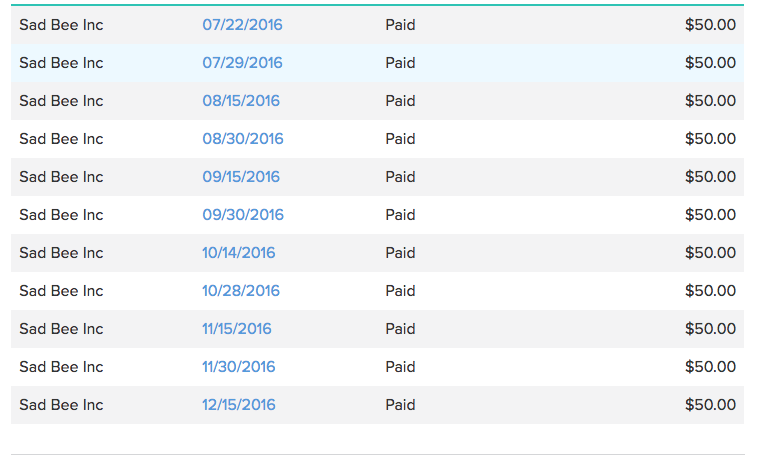 Ian