How did Maker Faire Detroit go? Any pics of the power series racer in action?

Mike
The Detroit Maker Faire was excellent. Returning to Cinti now to unload the PTDR kit at the Hive. ETA 5:30pm for volunteer help unloading. Full details at tomorrow's meeting.
JimD
My dad will be down as soon as he gets off of work so around 6 something katie and I are just leaving Detroit after some sight seeing tours lol but I honestly forgot to take photos while working the track I messed up.
Hope you like crappy photos and badly made videos. I would have taken more photos of the faire, but I was pretty much at the power tool drag racing track all day minus a few hours to cool down and explore. Did we get any video of the minion versus the rocket?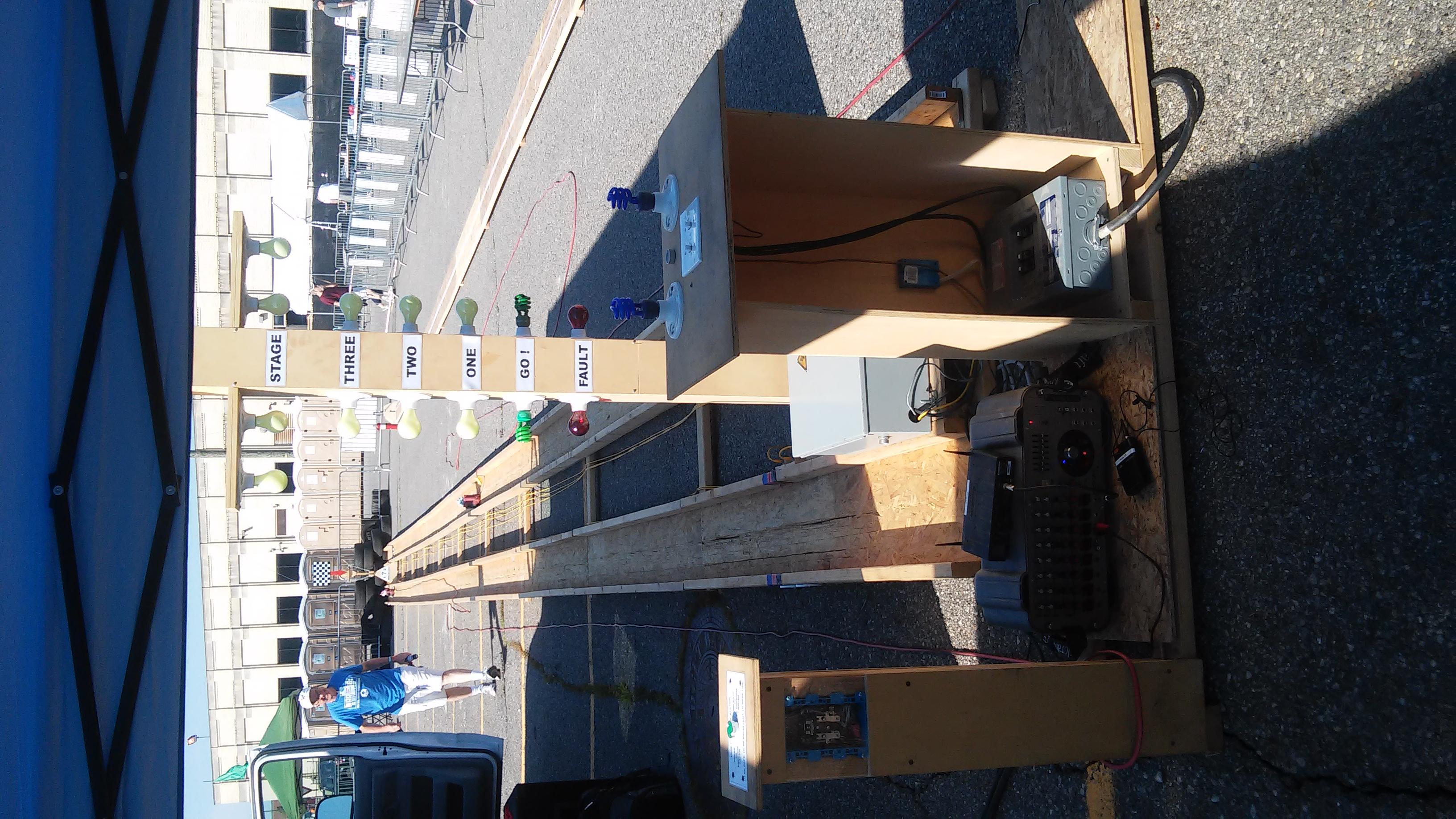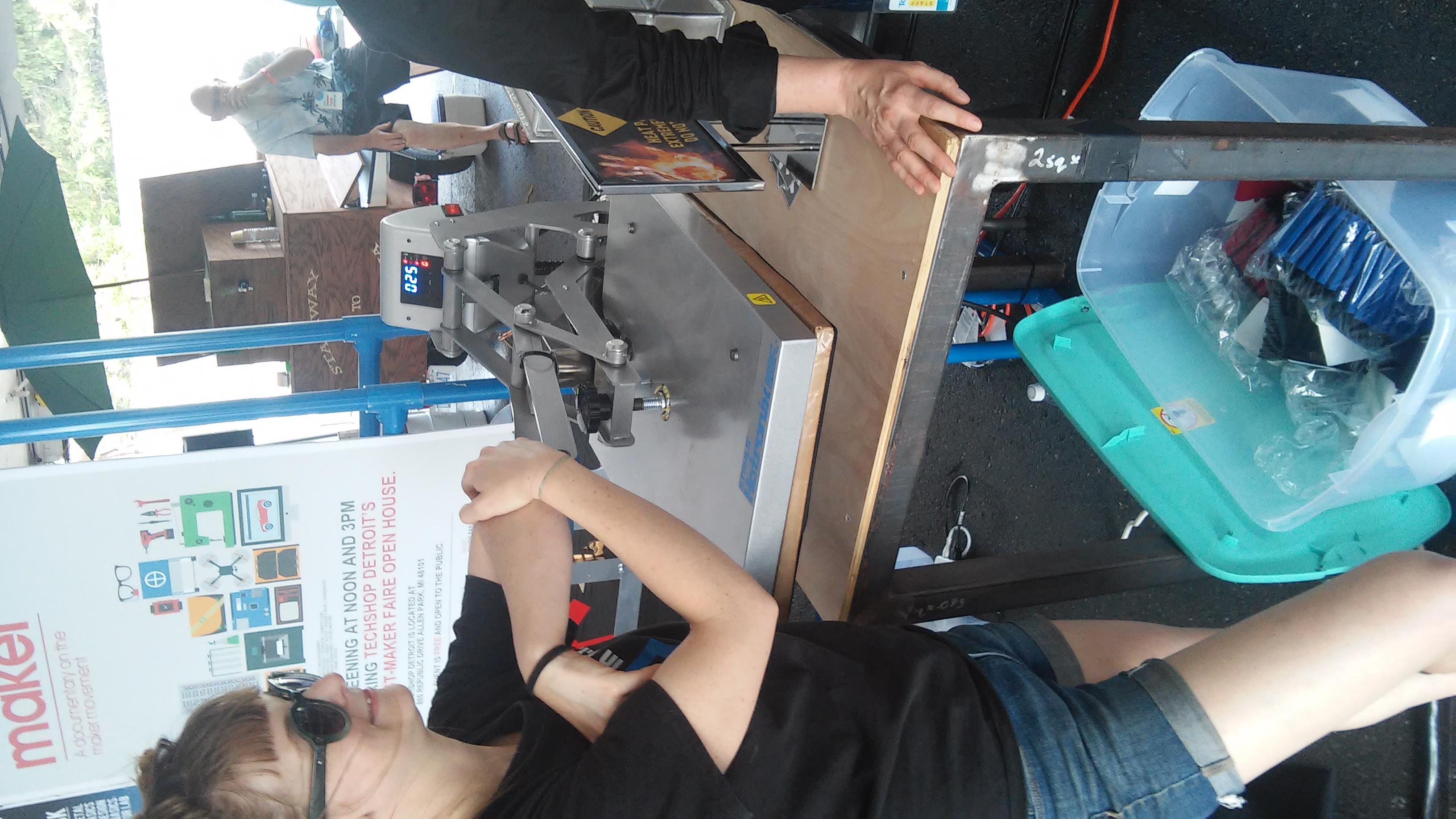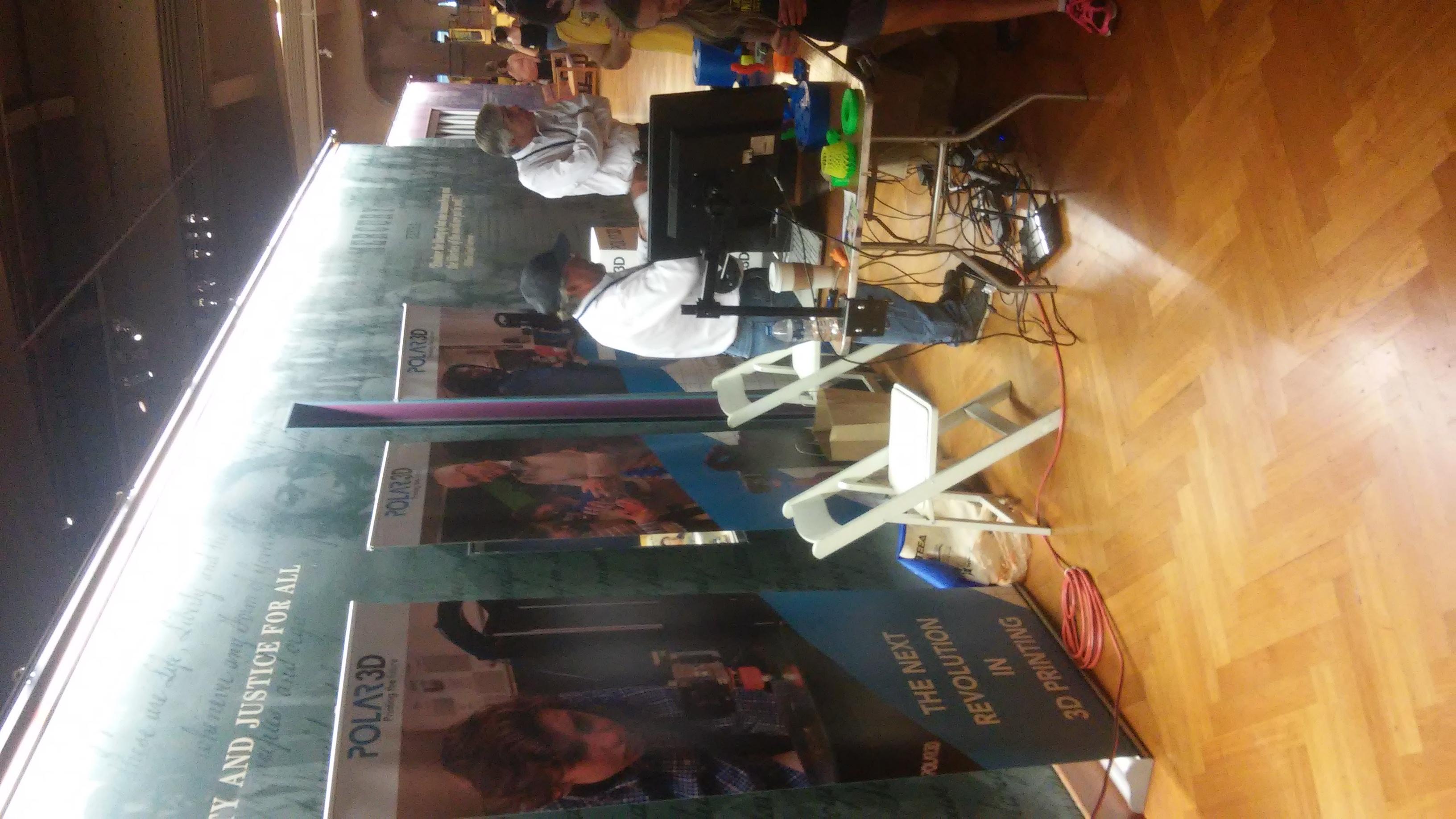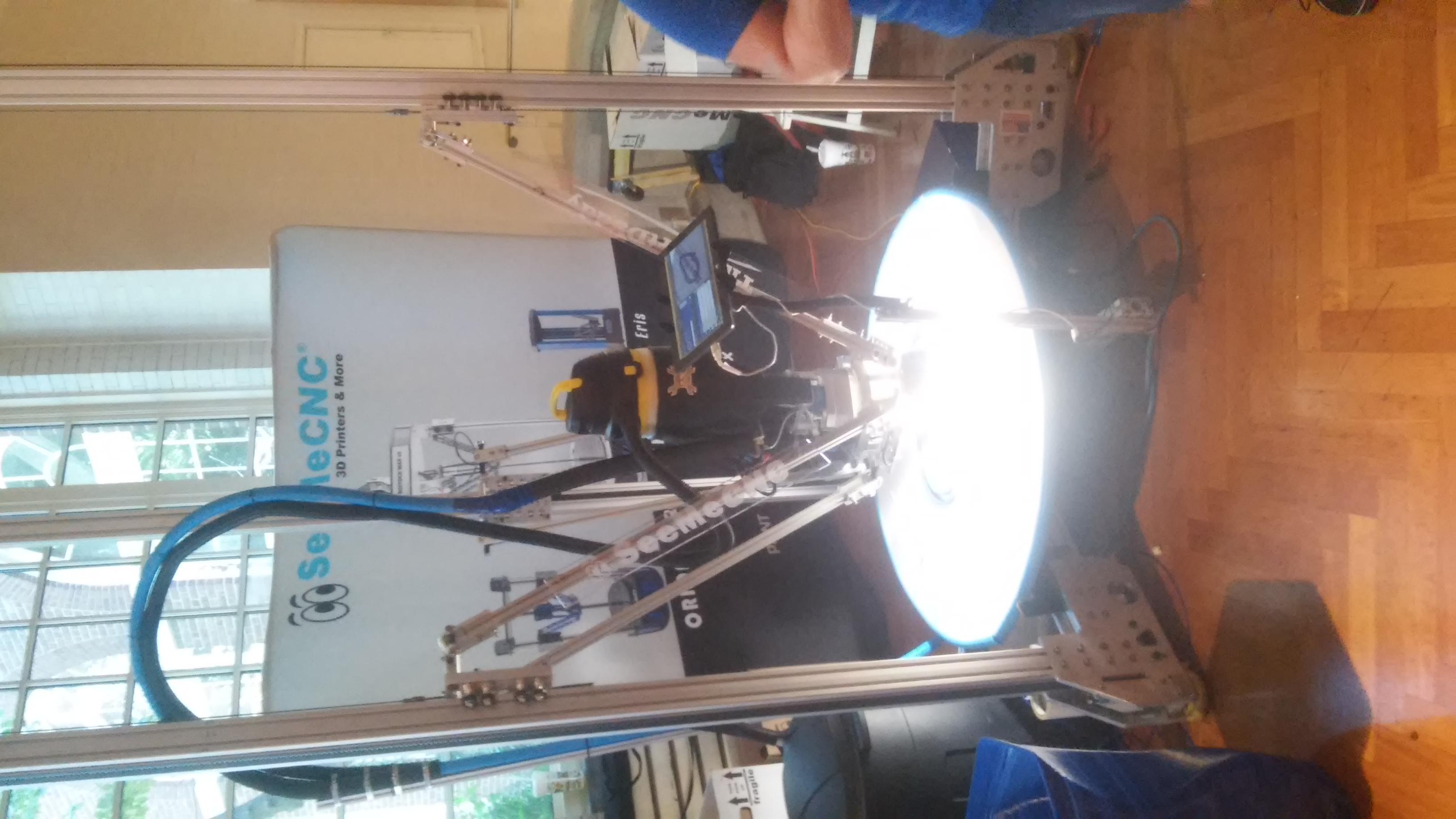 20150726_144537.3gp (523 KB)
20150726_161429.3gp (86.2 KB)
20150726_161822.3gp (388 KB)
20150726_162700.3gp (576 KB)
20150726_142633.3gp (222 KB)
I had to go pro style cameras up there, however did not really get a chance to use them to video the races because of how busy we were and also due to fact that there was suppose to be someone else helping video however did not make it over to the power tool racing to help. With the Cincinnati Maker Faire coming up I will make sure to have a bunch of video, I know I ended up getting sidetracked running the track as most of us most likely did. However thank you Dustin for getting some photos for us. Hopefully we will be able to get the video from the storm trooper and Maker Faire video guy. I will also check with Katie to see if she got any good video and pass it along if so
Unloading is complete, and Jim is homeward bound. Thanks to all who came down this evening to assist.
- Ry
Just coming through date right now sorry I did not make it back in time to help unload. Katie went through her phone and she has some pictures and video I will bring copies on media down to the MTG tomorrow. See you all then
Thanks for the pics Dustin!
In other (mini)maker-faire related news…the learn-to-solder event at the eastgate library maker fest was very popular. The kids also had fun controlling the walker robot. Wish I had taken pictures, but I think one of the library workers took a bunch.
Mike
Here's some photos that Charlie took for the Library event.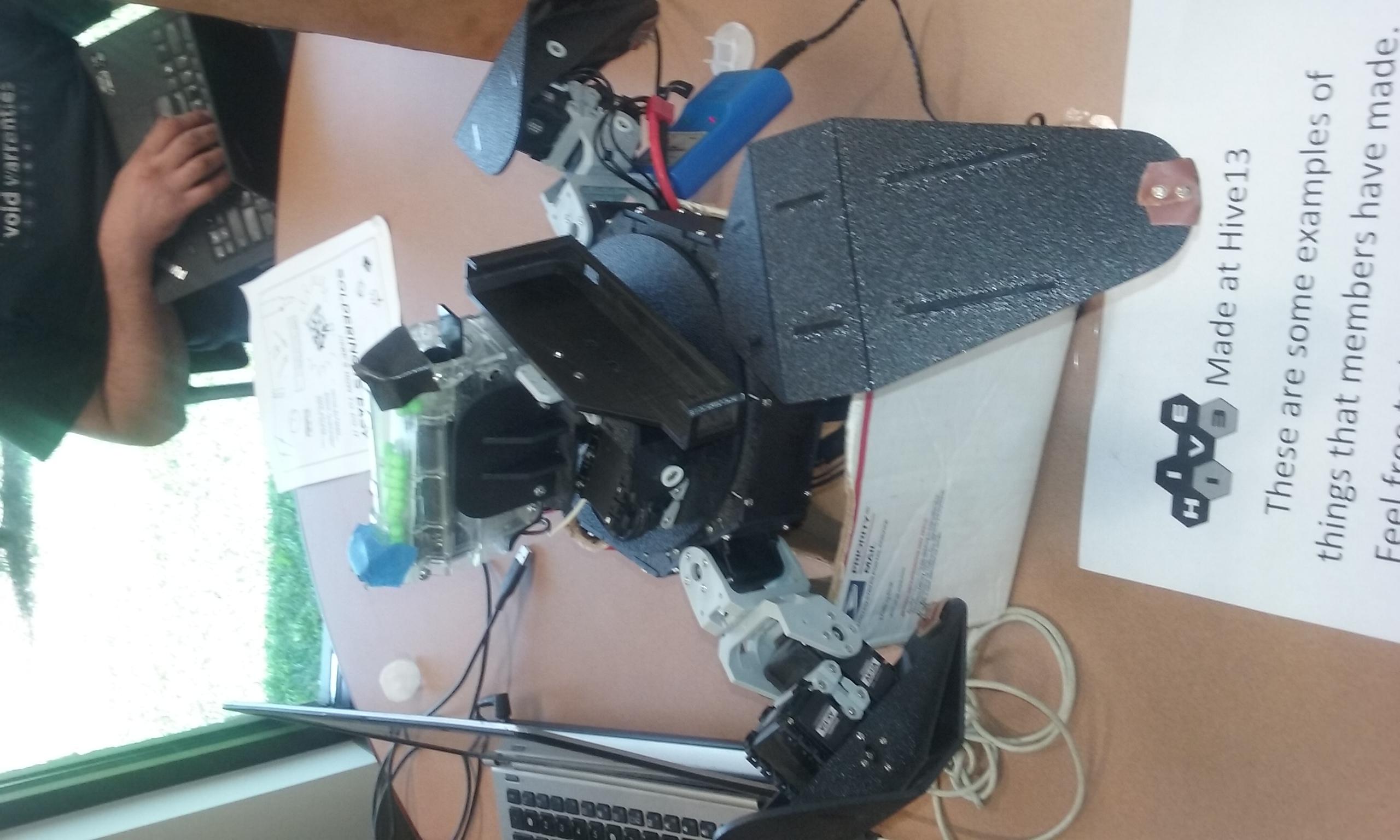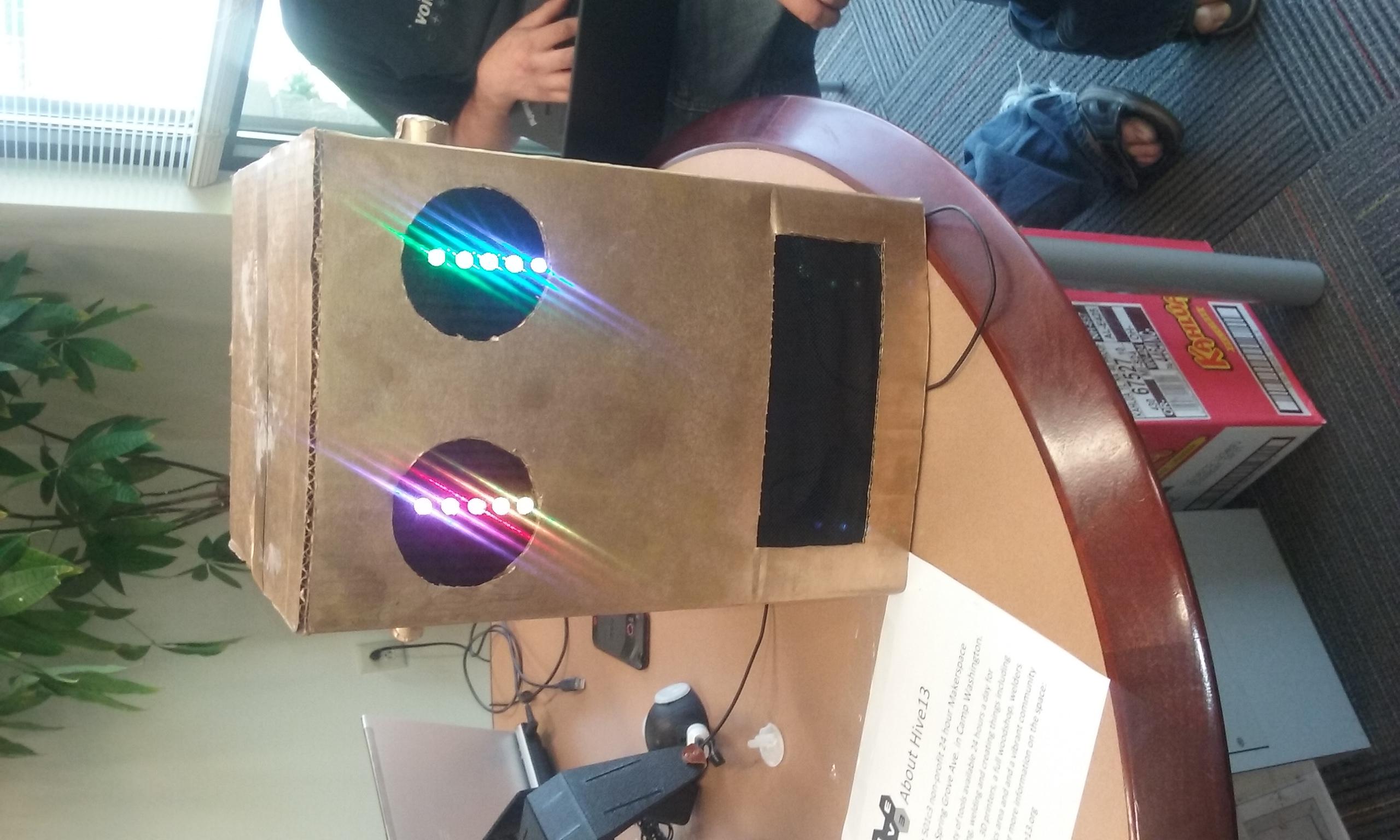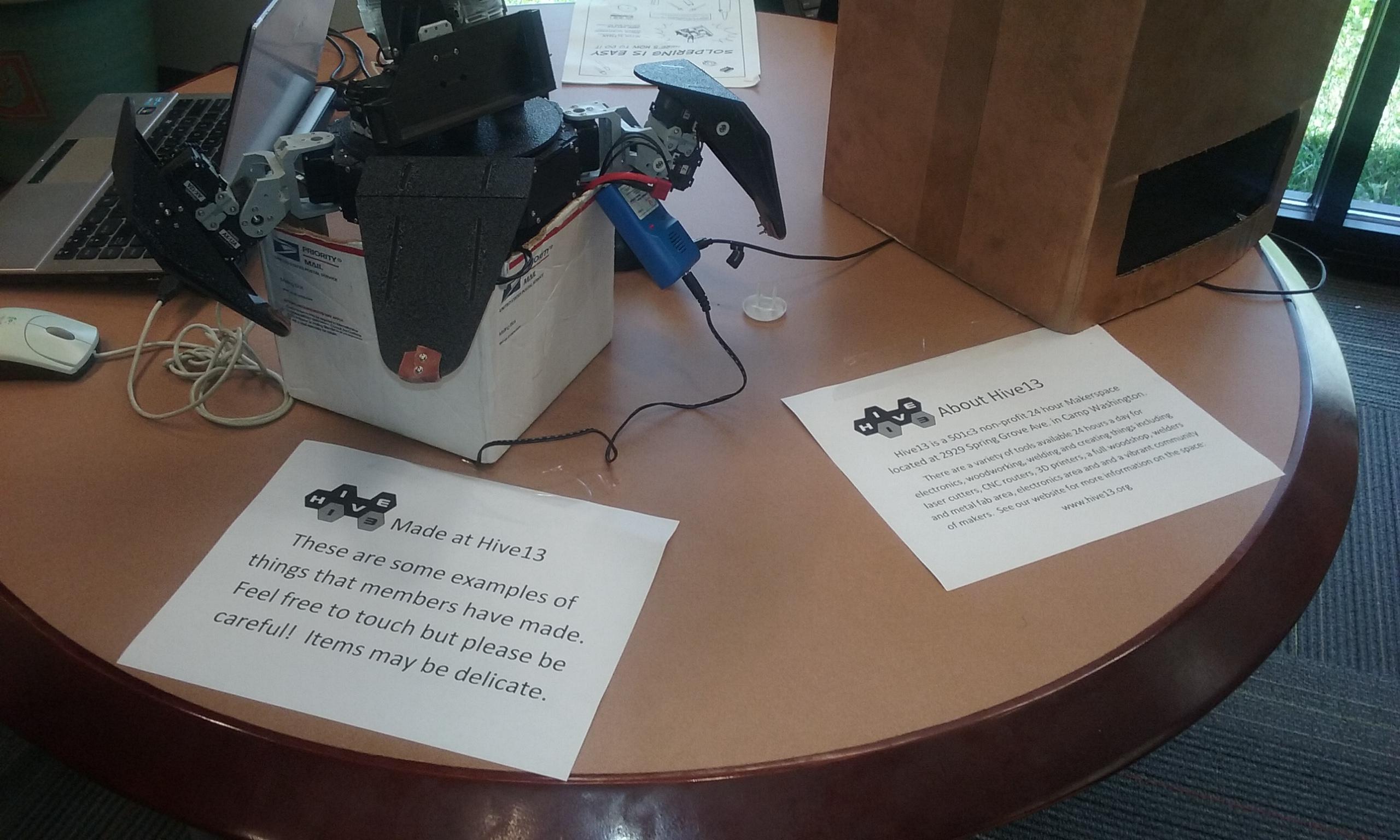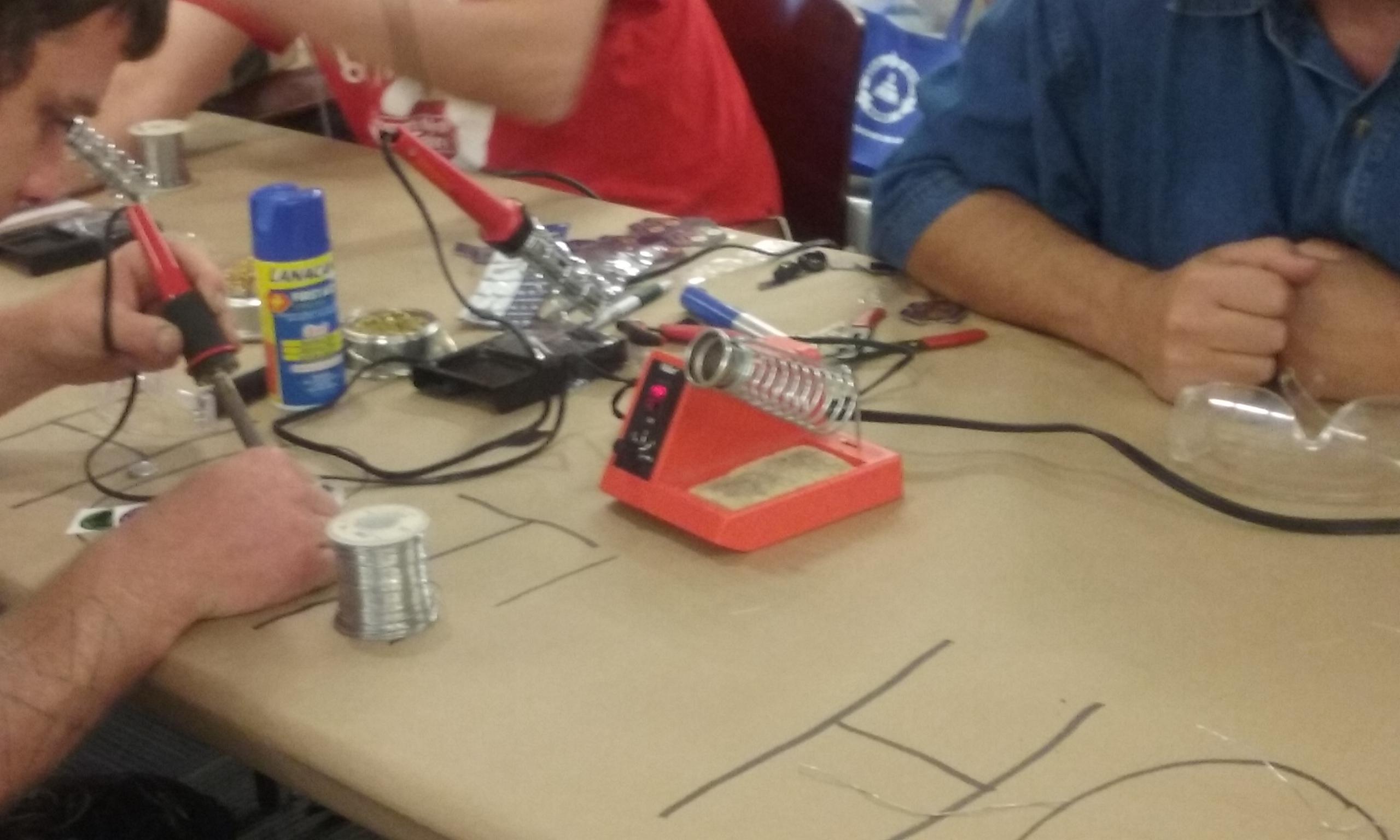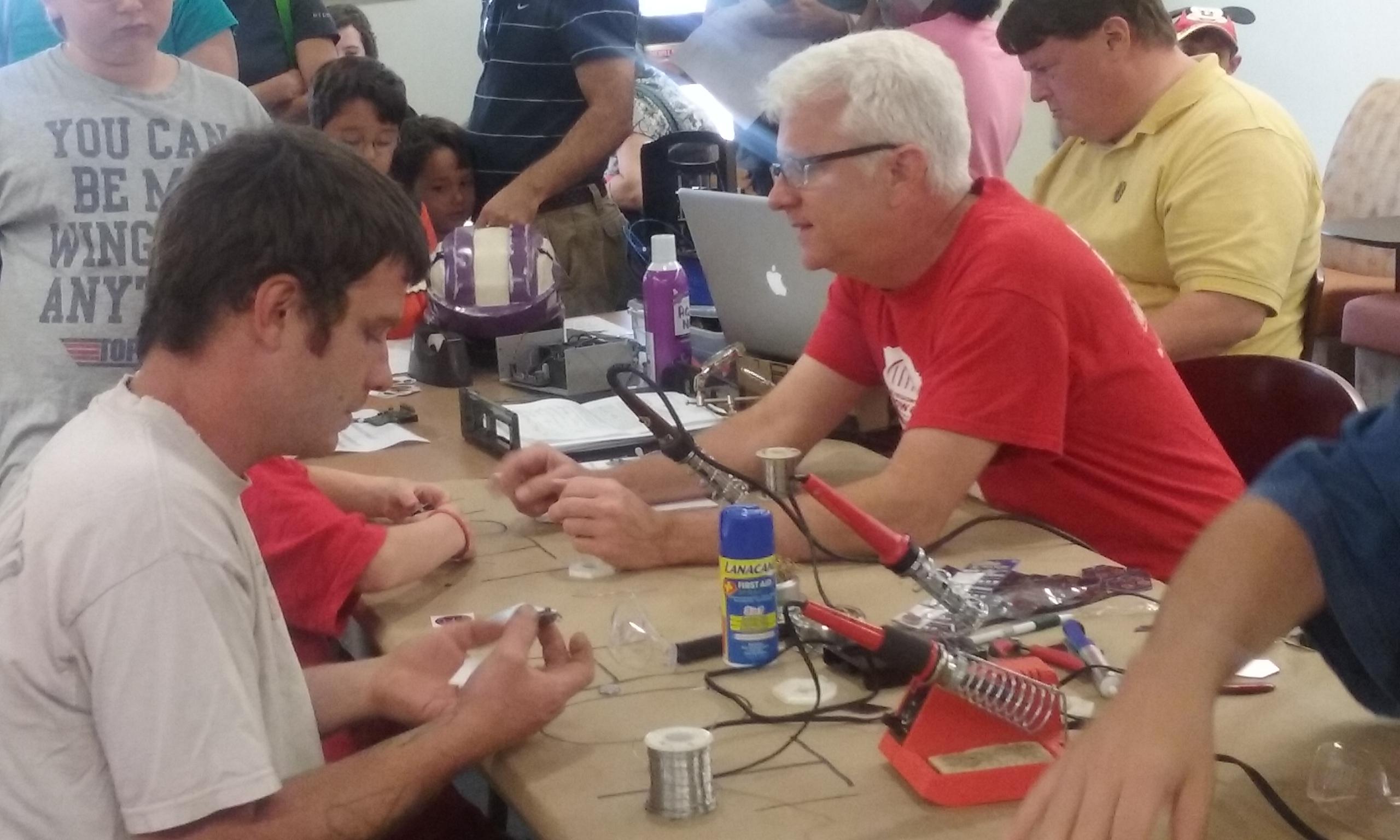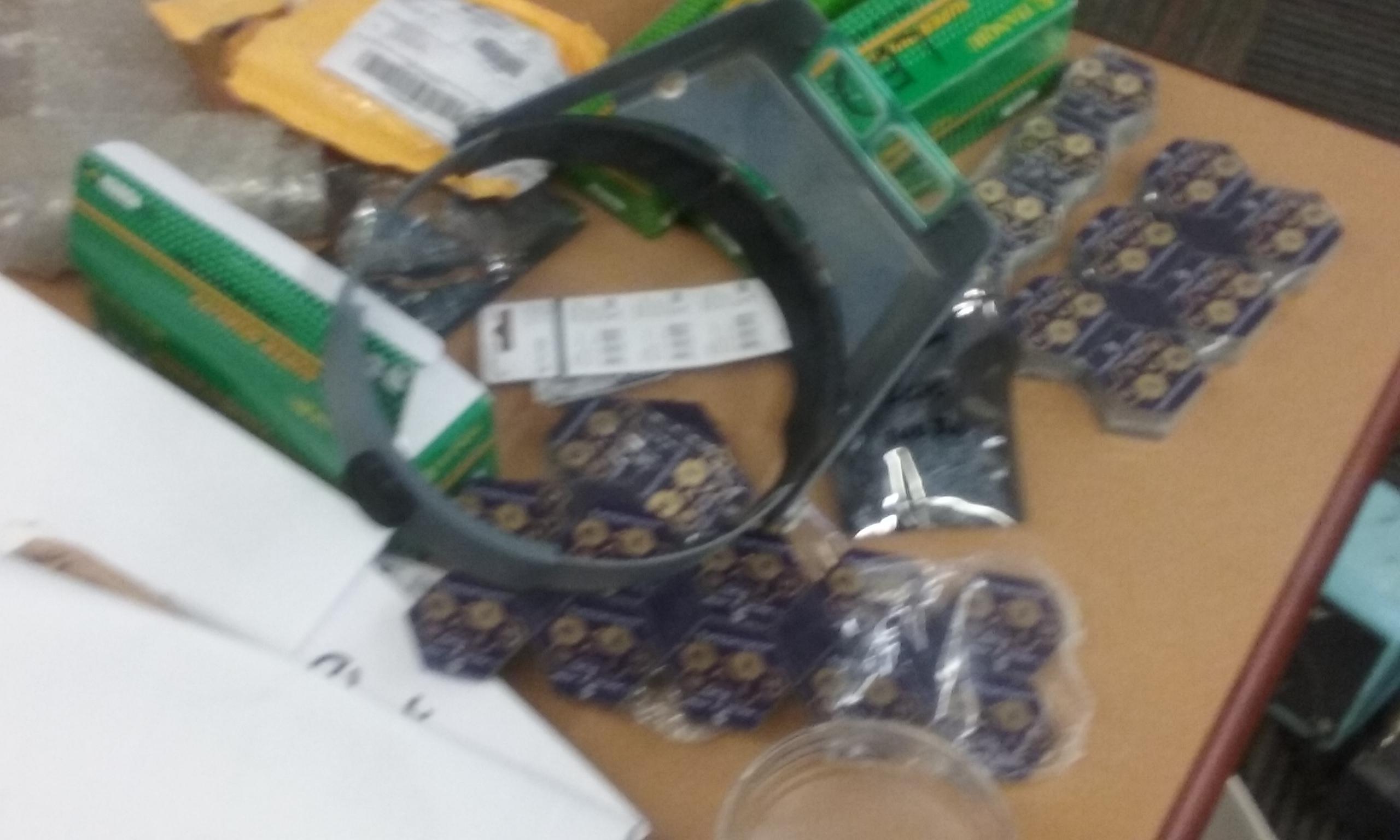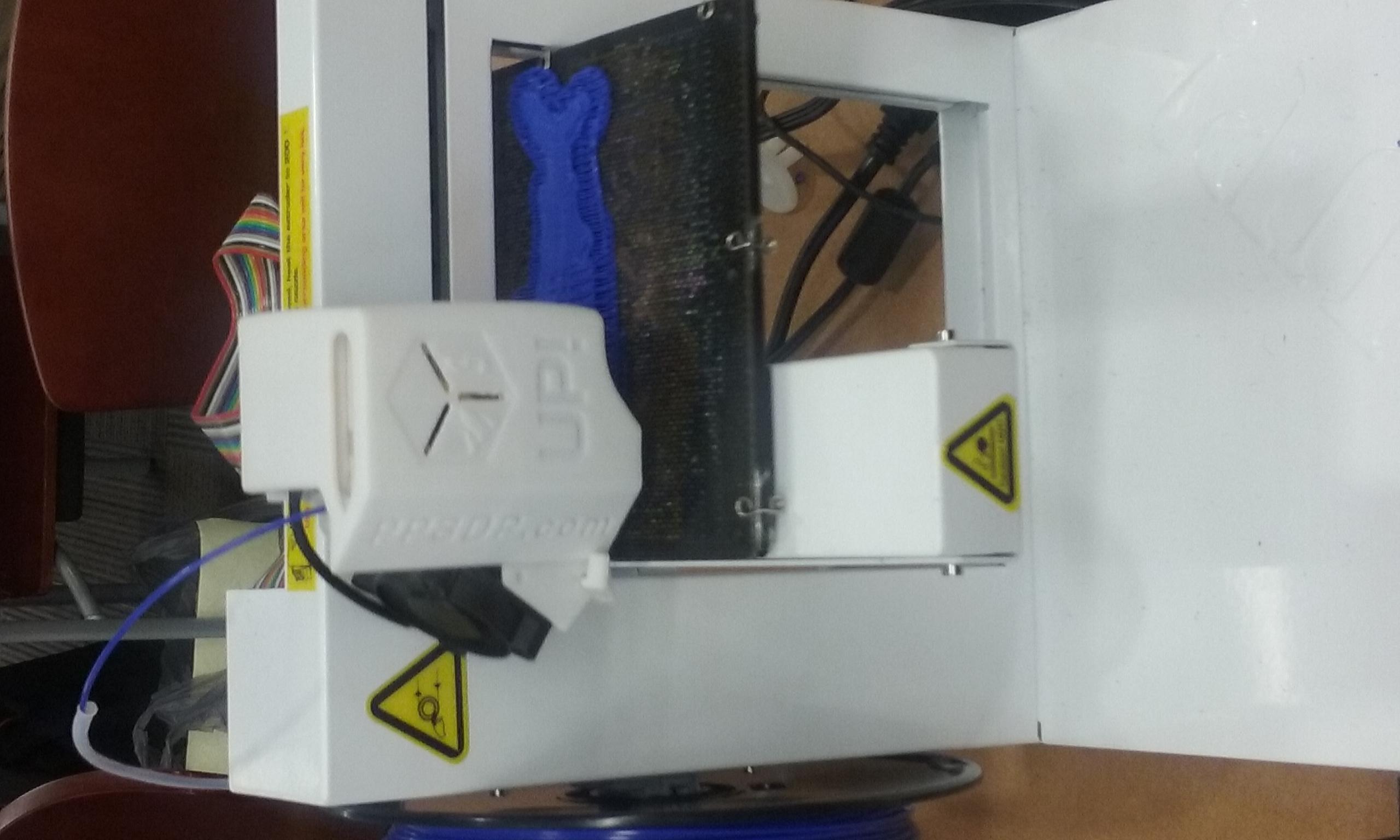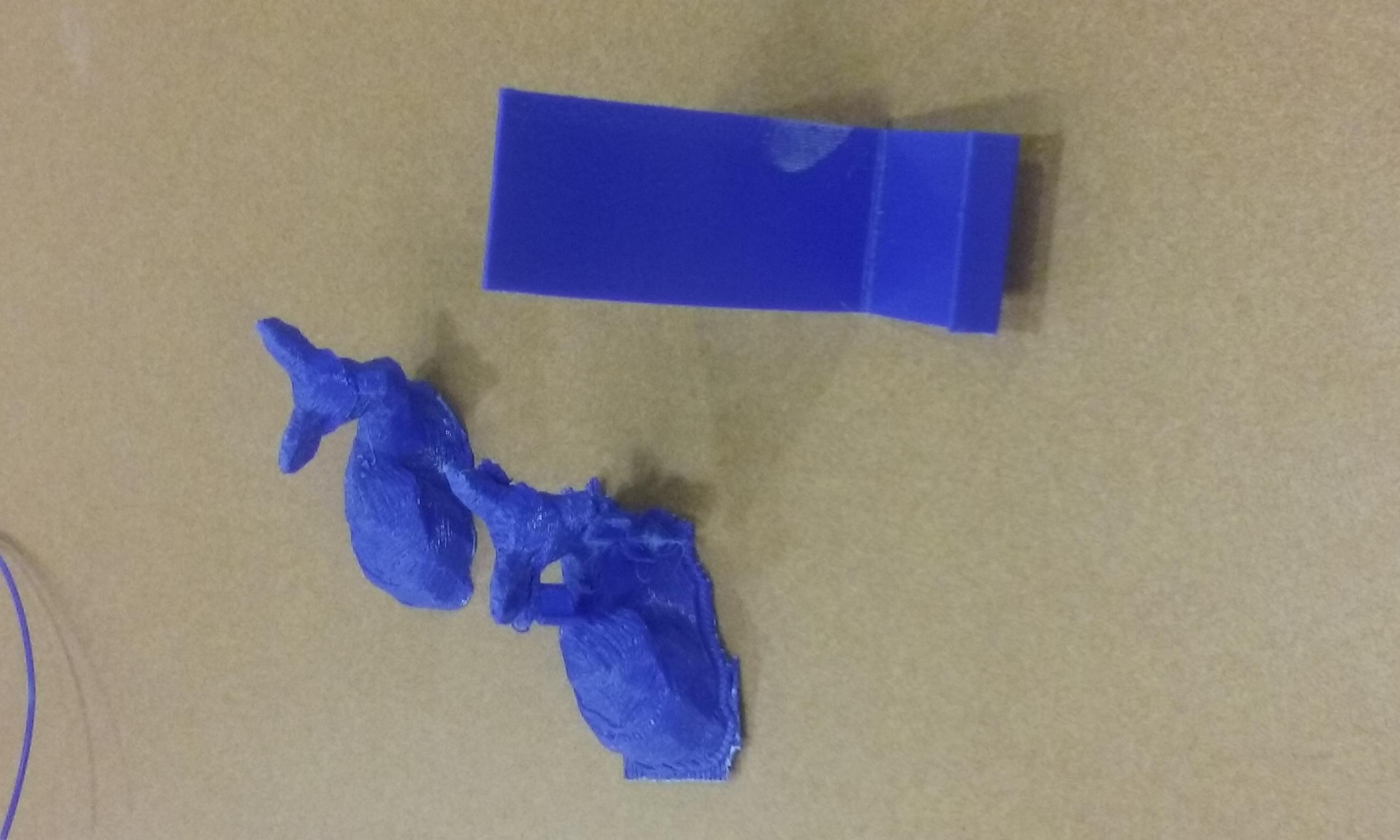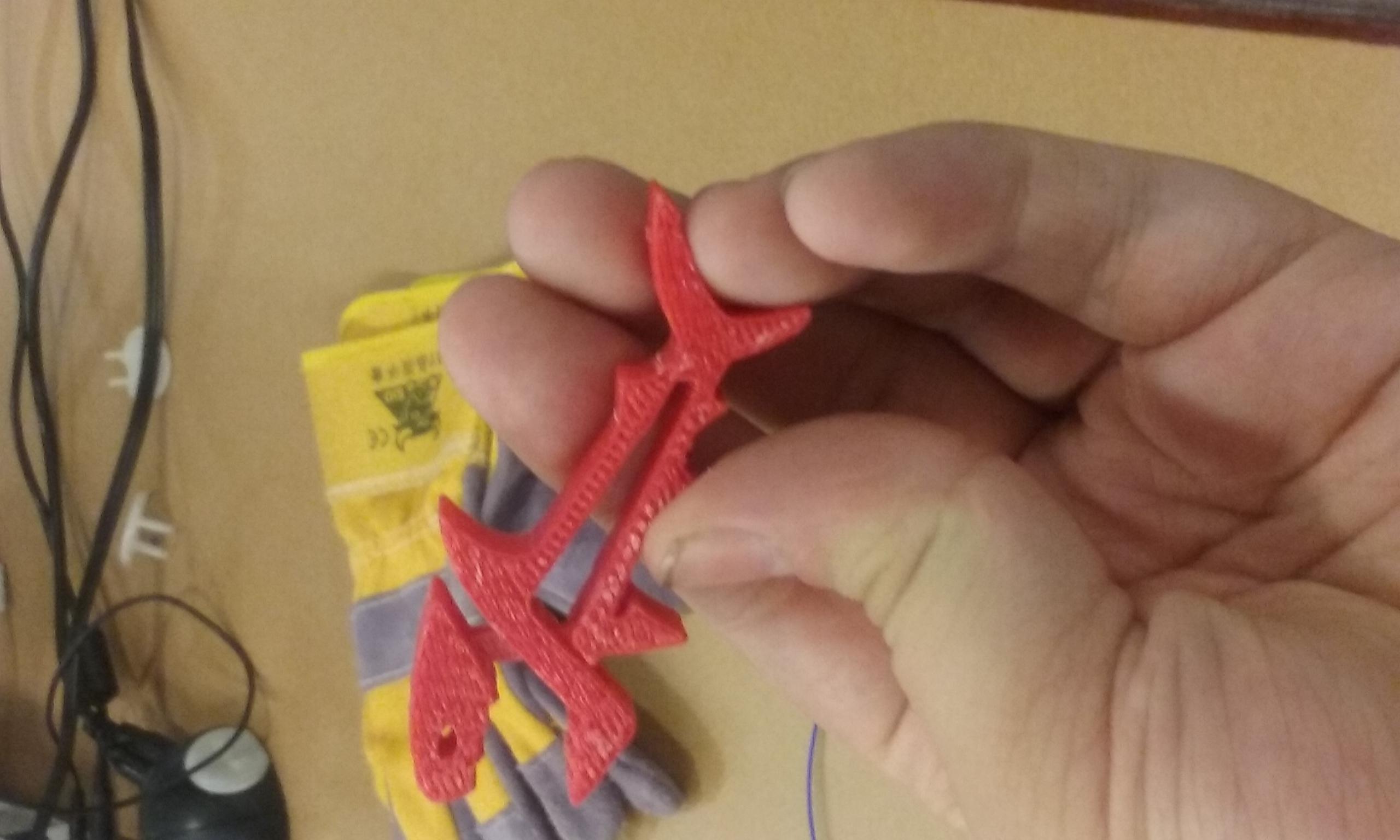 Woops, here's a few more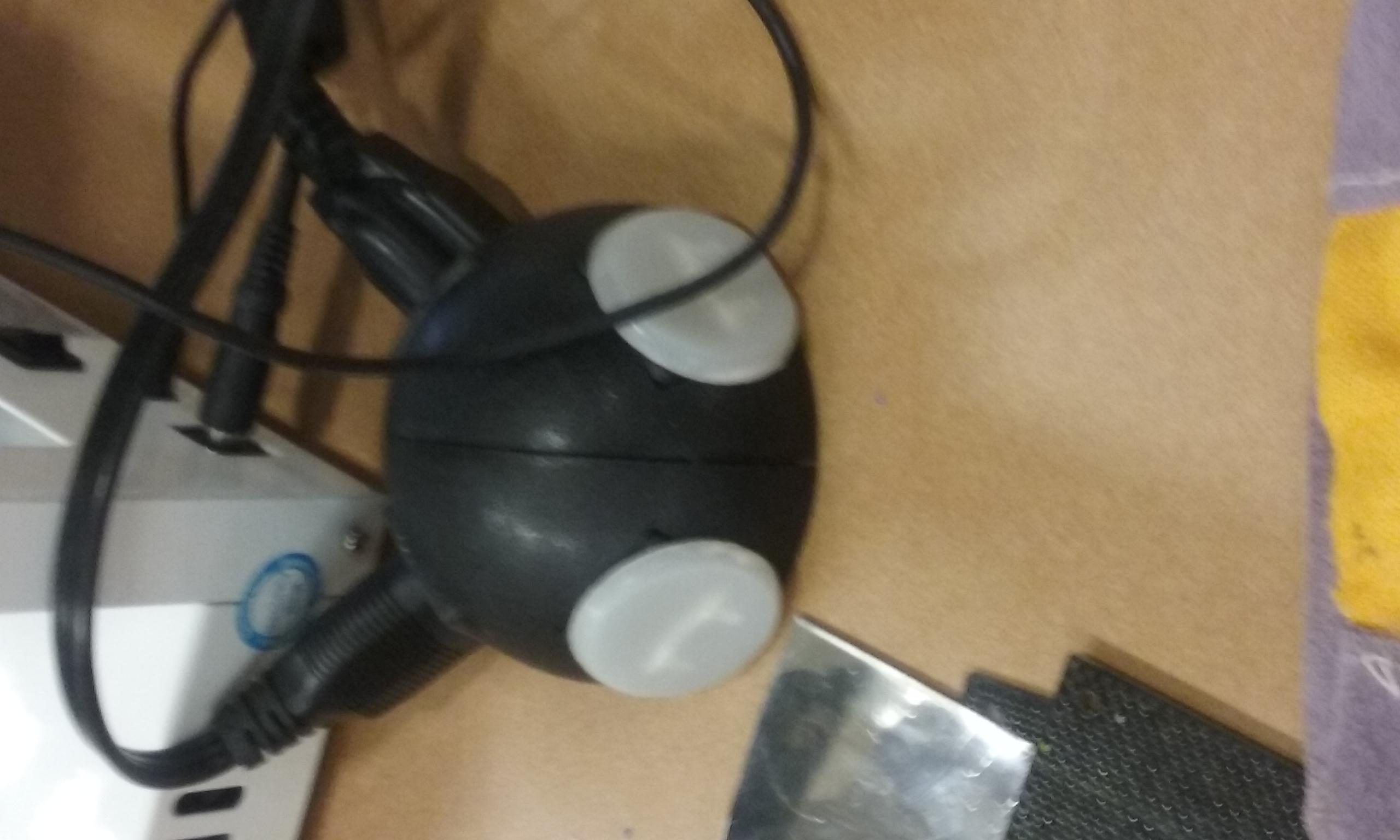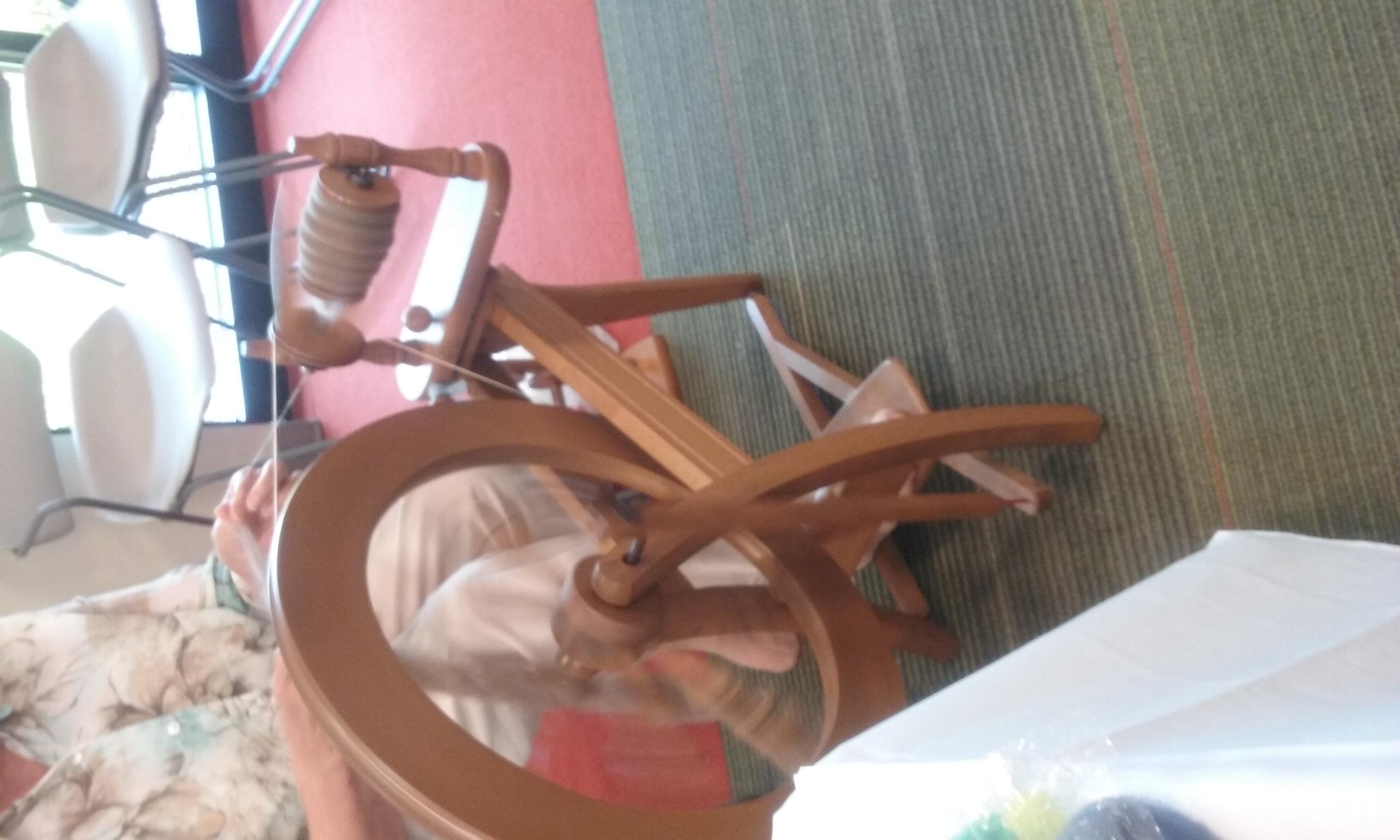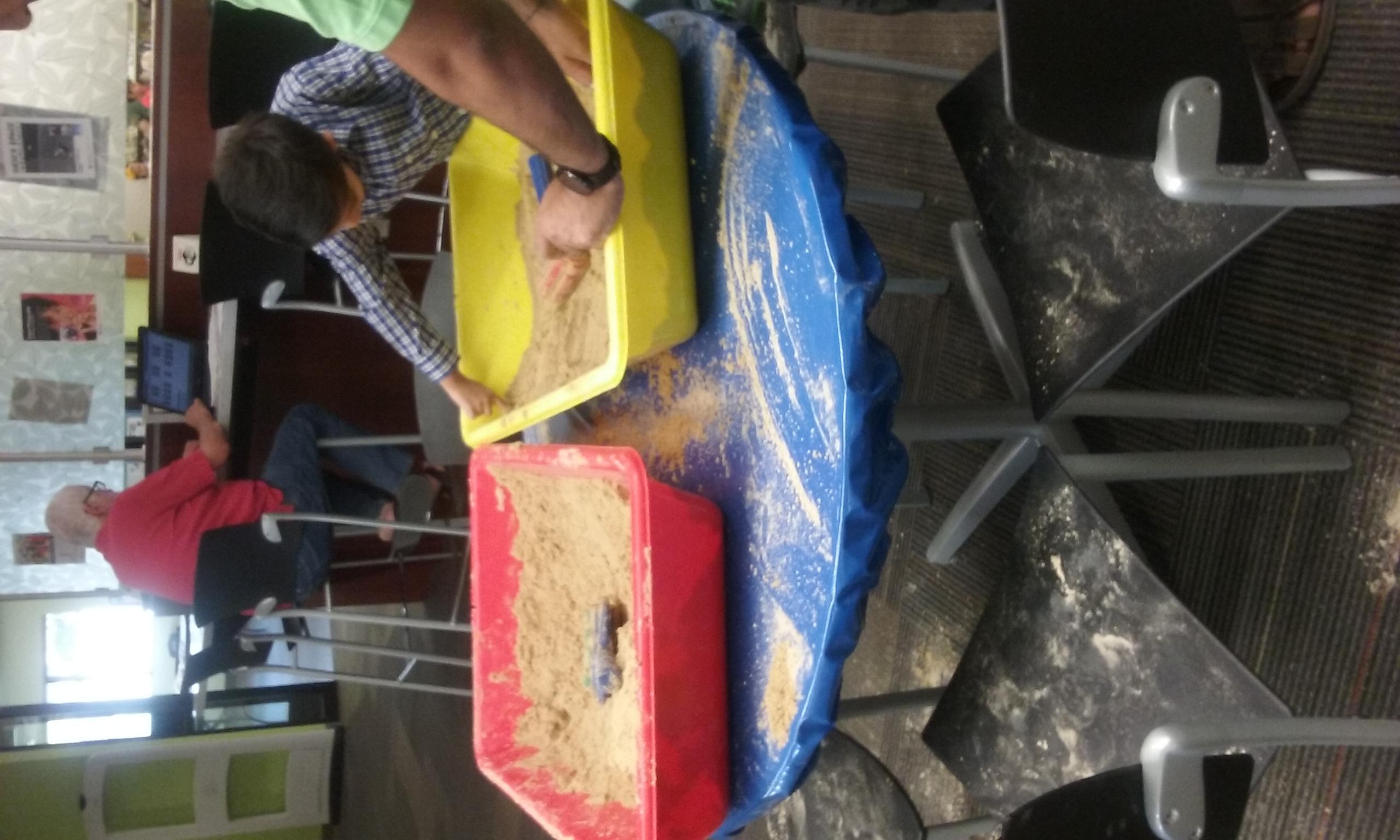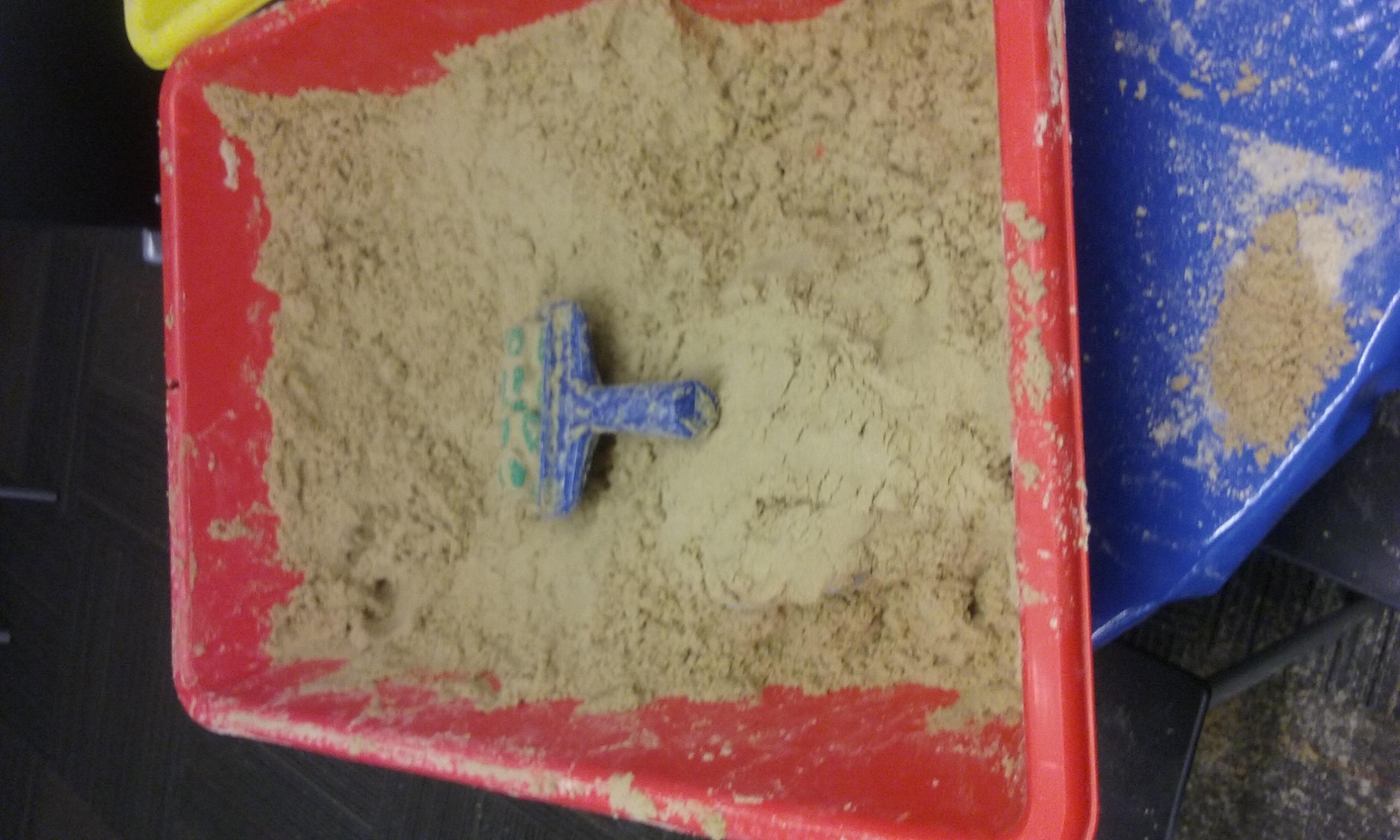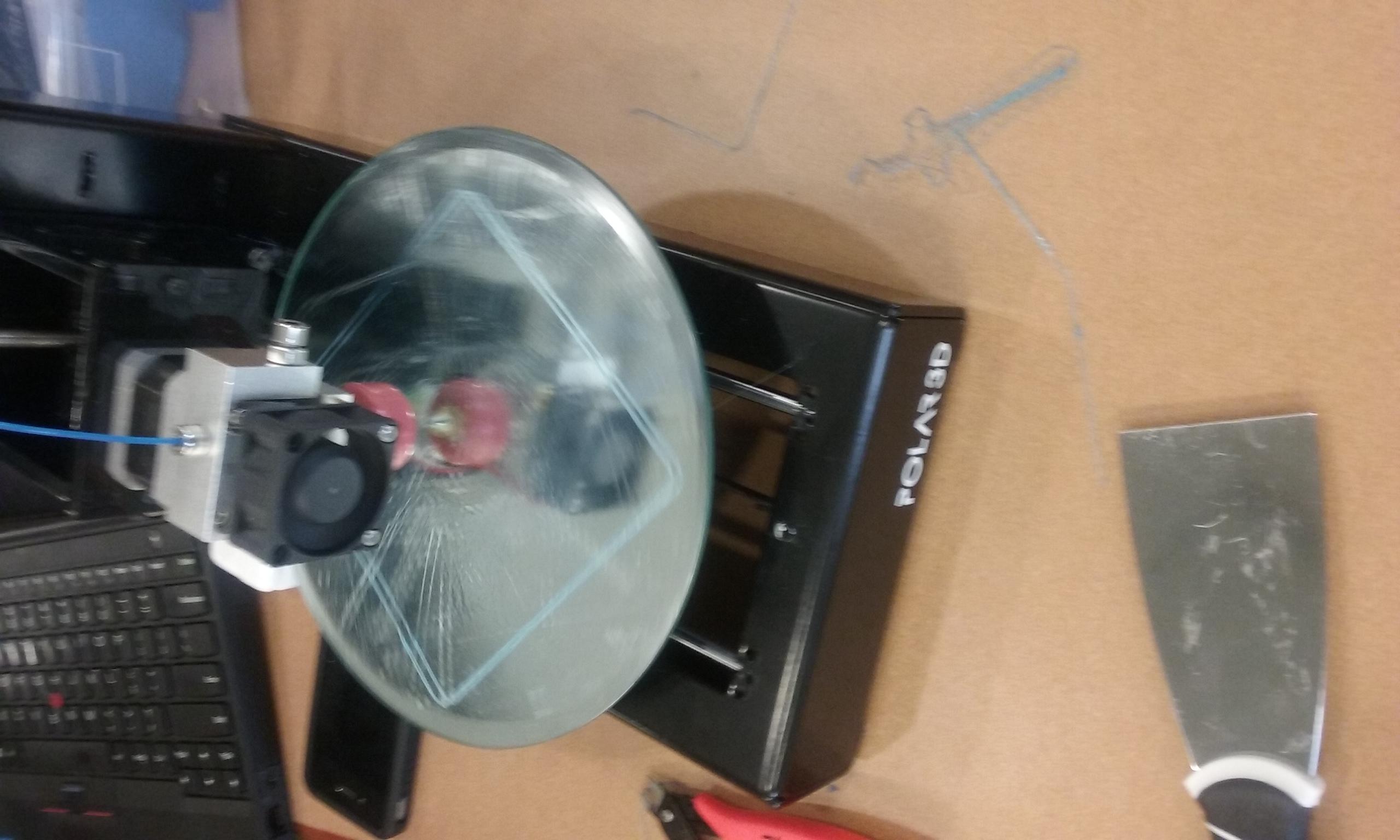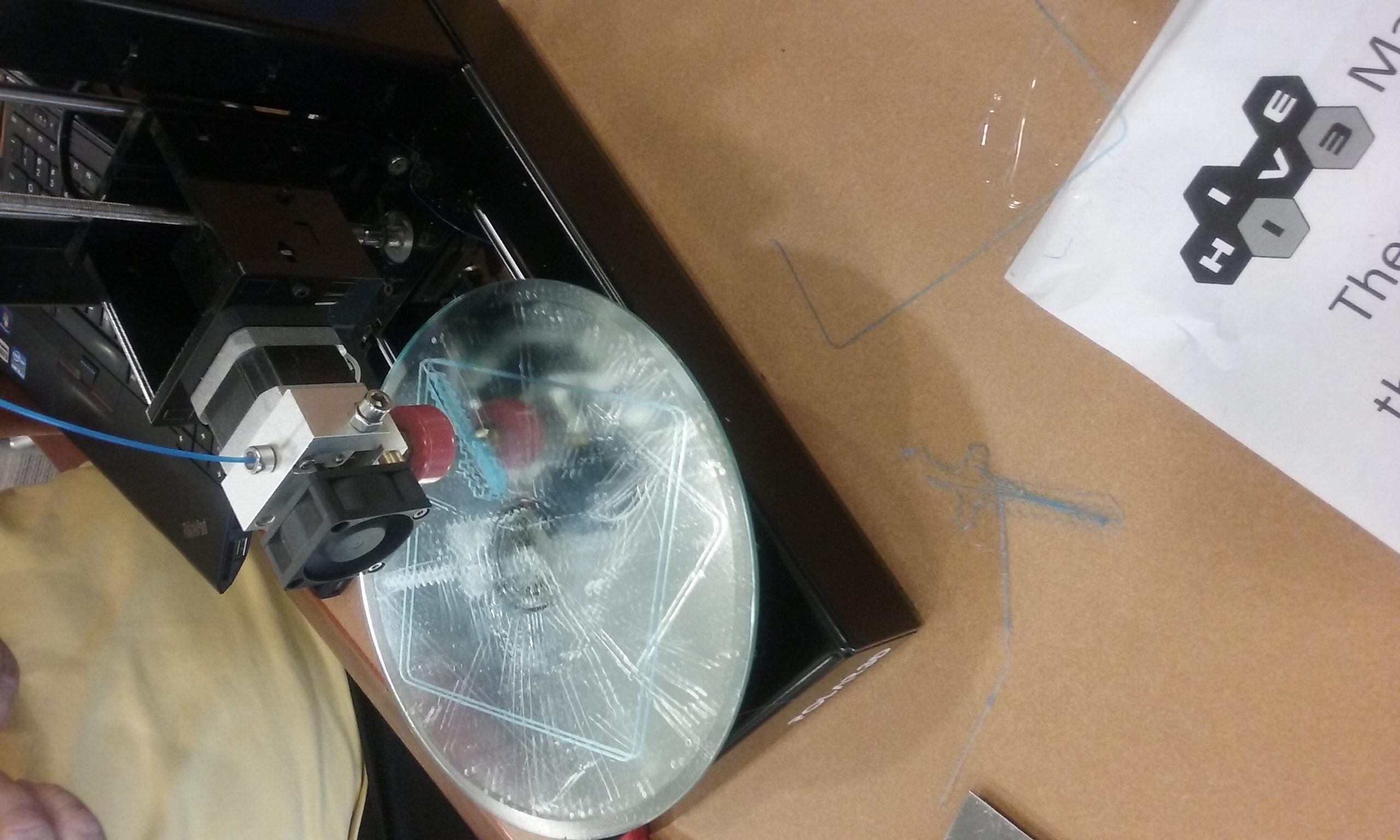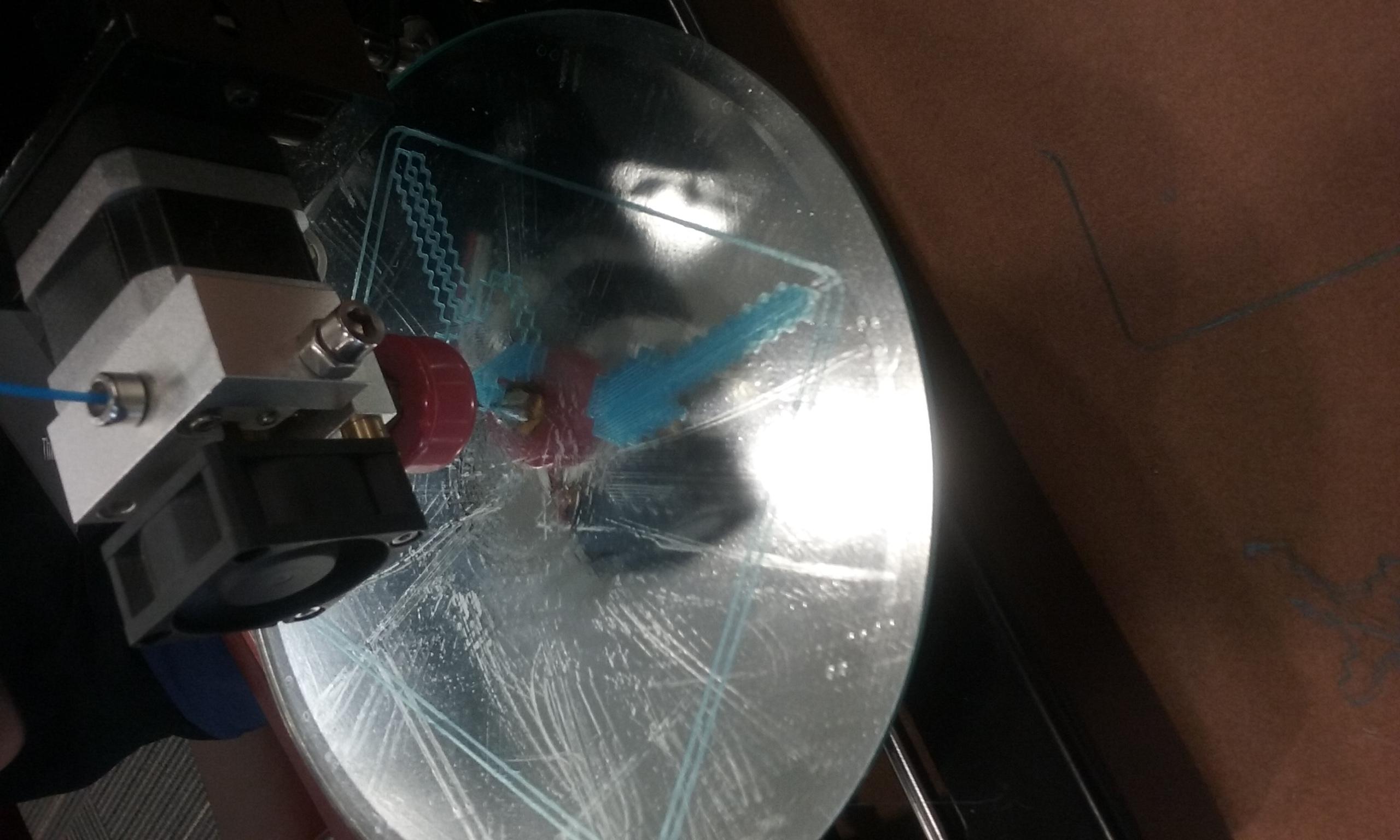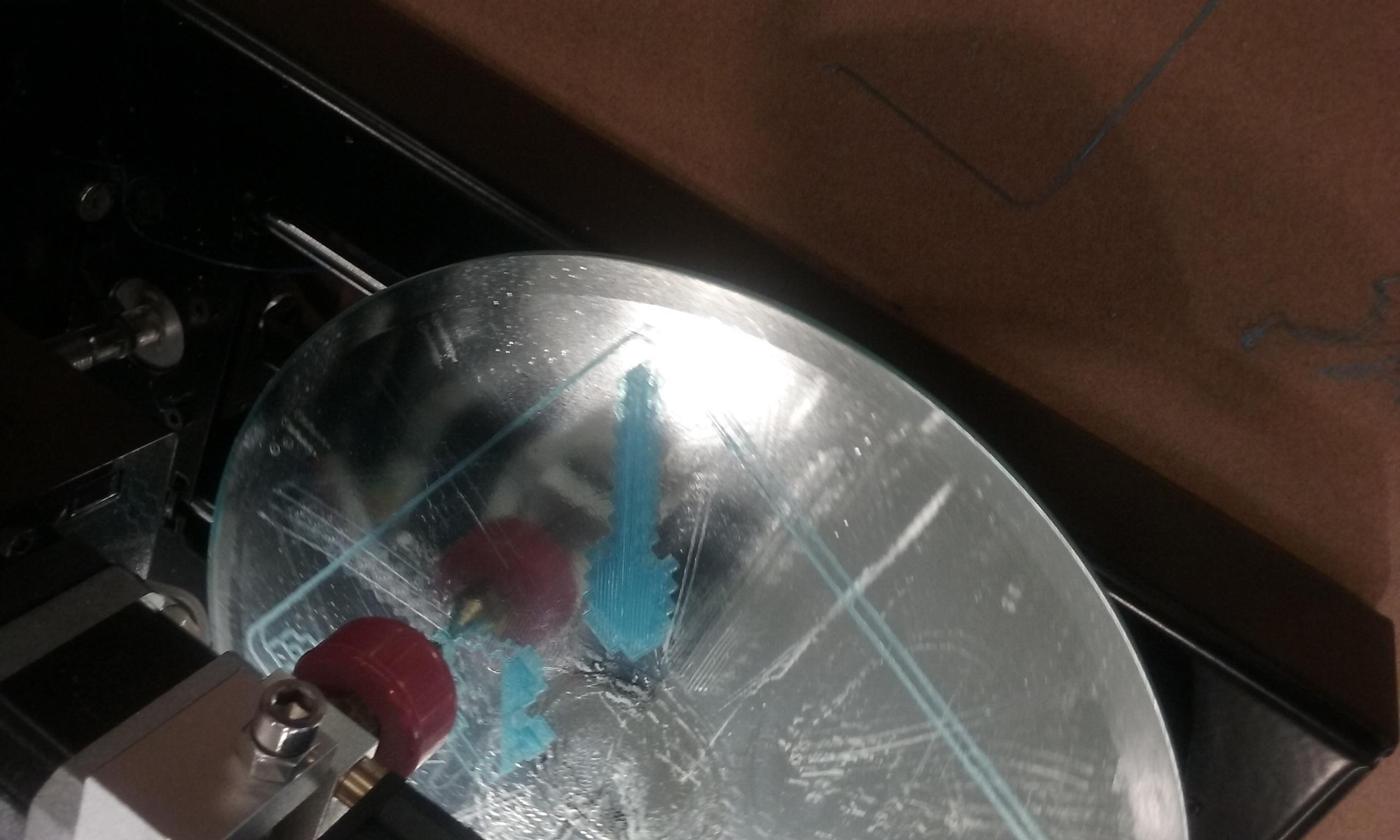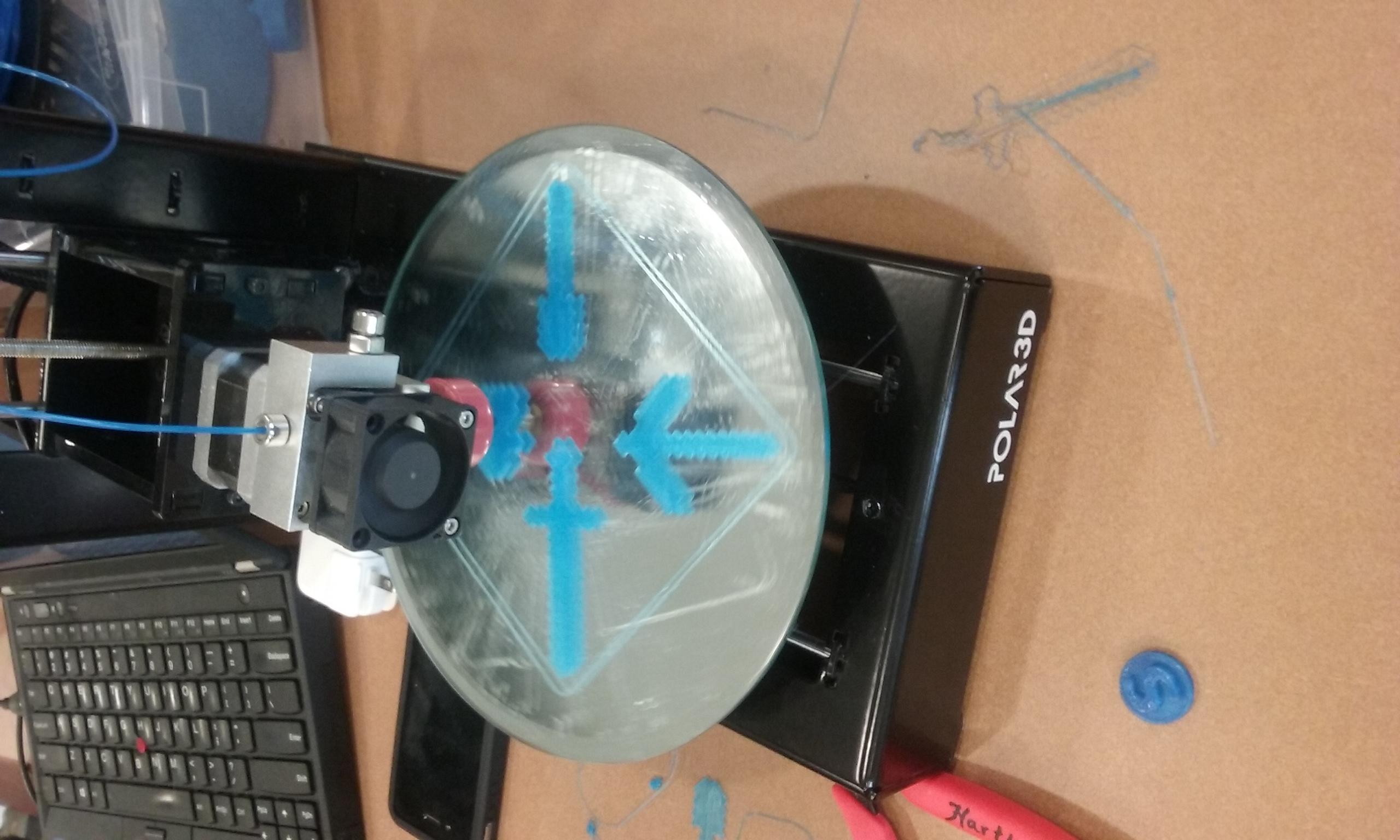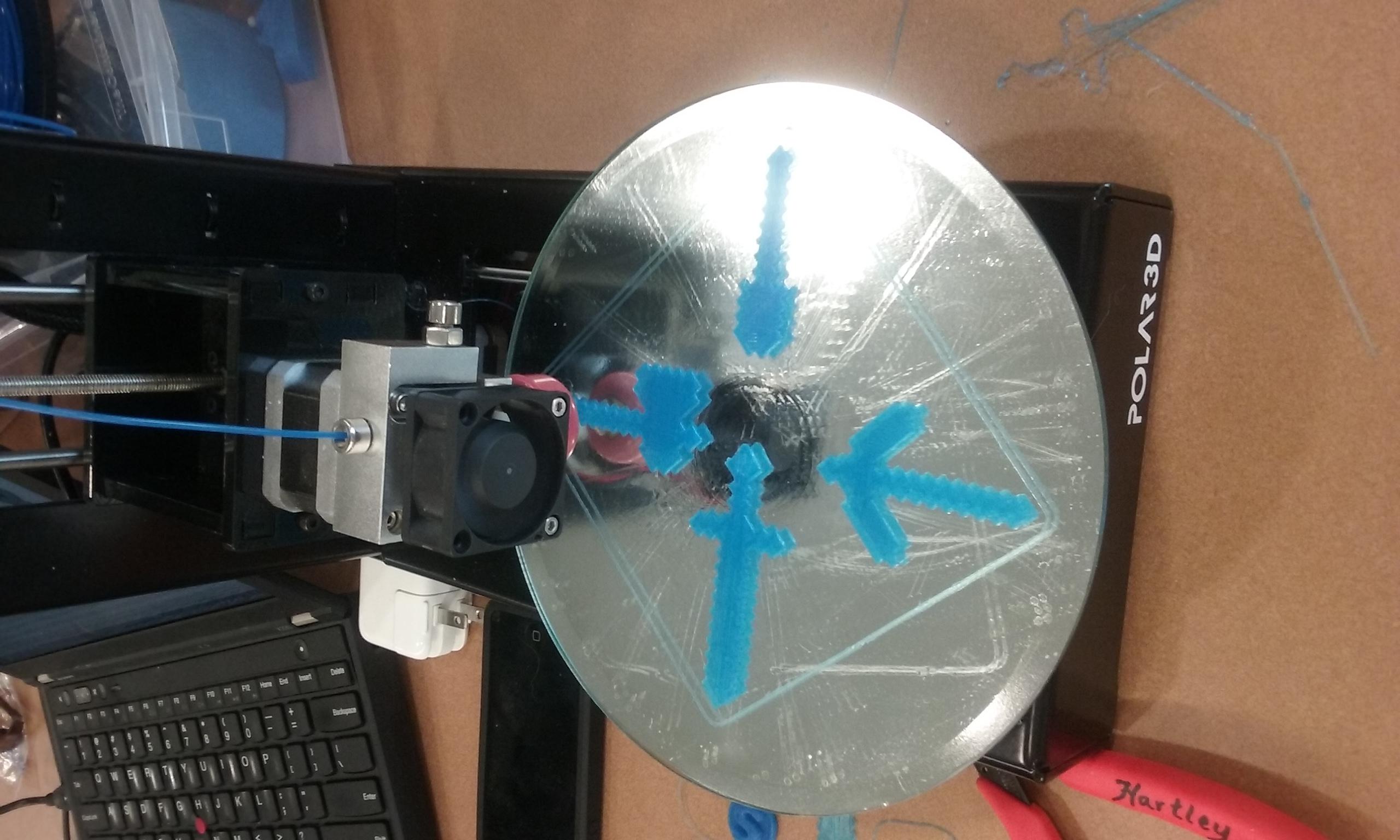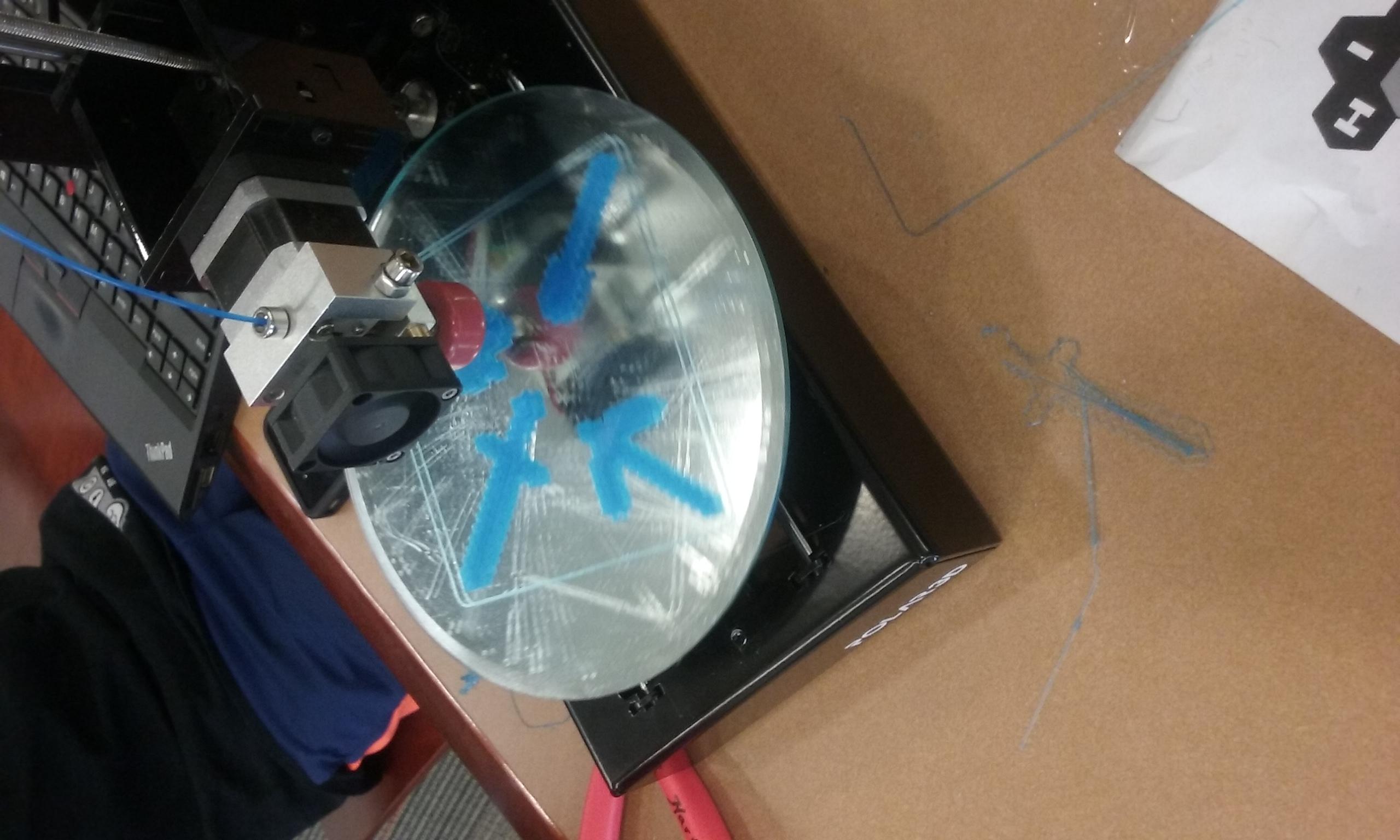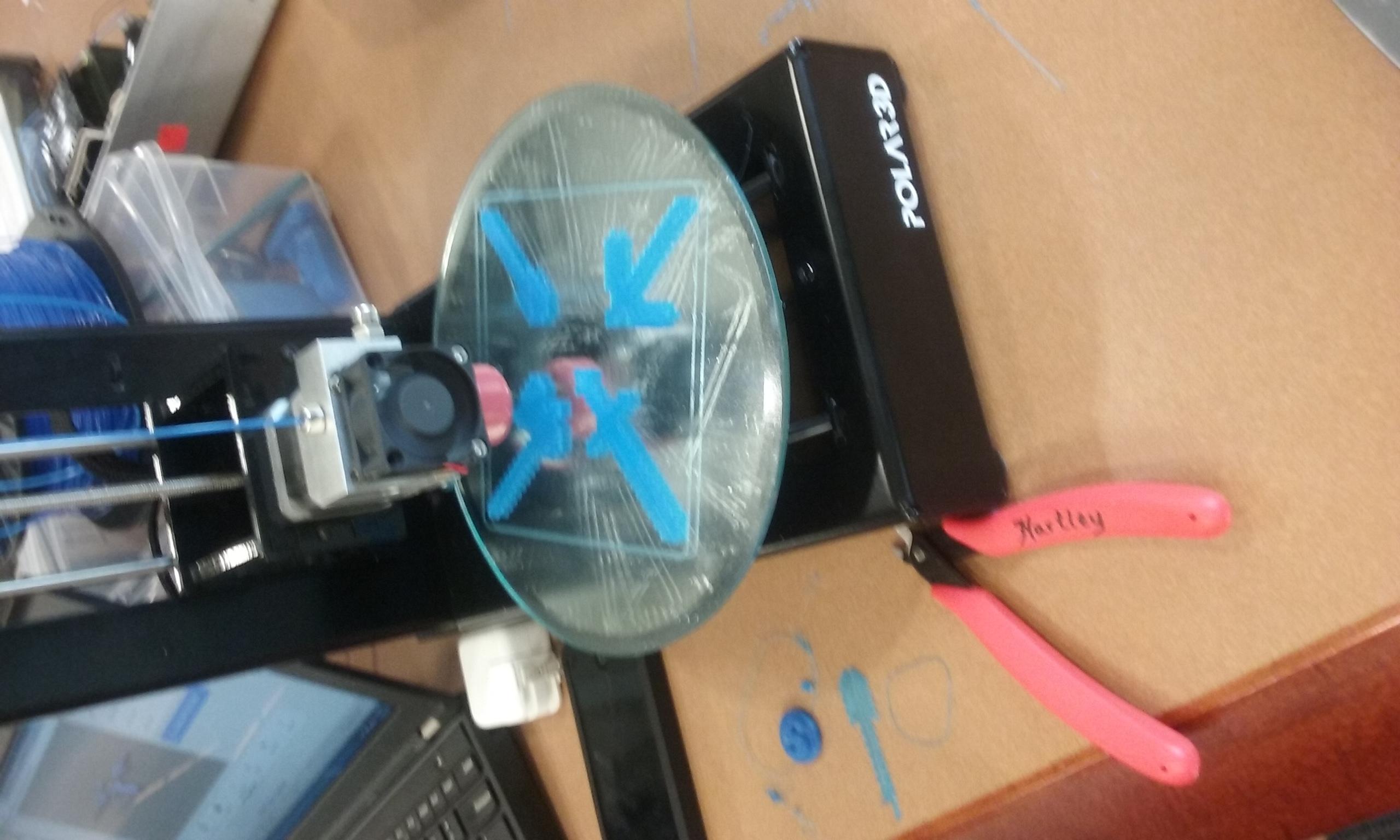 We did around 100 badges in 5 hours with two stations open. So depending on the number of instructors we have for the Cincinnati maker faire, we could go through three or four hundred easily. It was really nice that there were four of us swapping out this time, I appreciated the breaks.
So please consider taking a shift next month. Even if you don't have a lot of experience soldering, you can teach the class after a little instruction. Last year Sam (who's last name I don't know) got roped in, and he had never soldered before I showed him.