I can be there at 2:00.
Thanks,
Brad
Forgot we have to take our car to the repair shop. Should still be there but might be a little late.
Thanks,
Brad
It's in and we are heading there from sharonville. Guessing our eta is 220-230. It's heavy. Definitely need a few people to lift it out of the truck bed.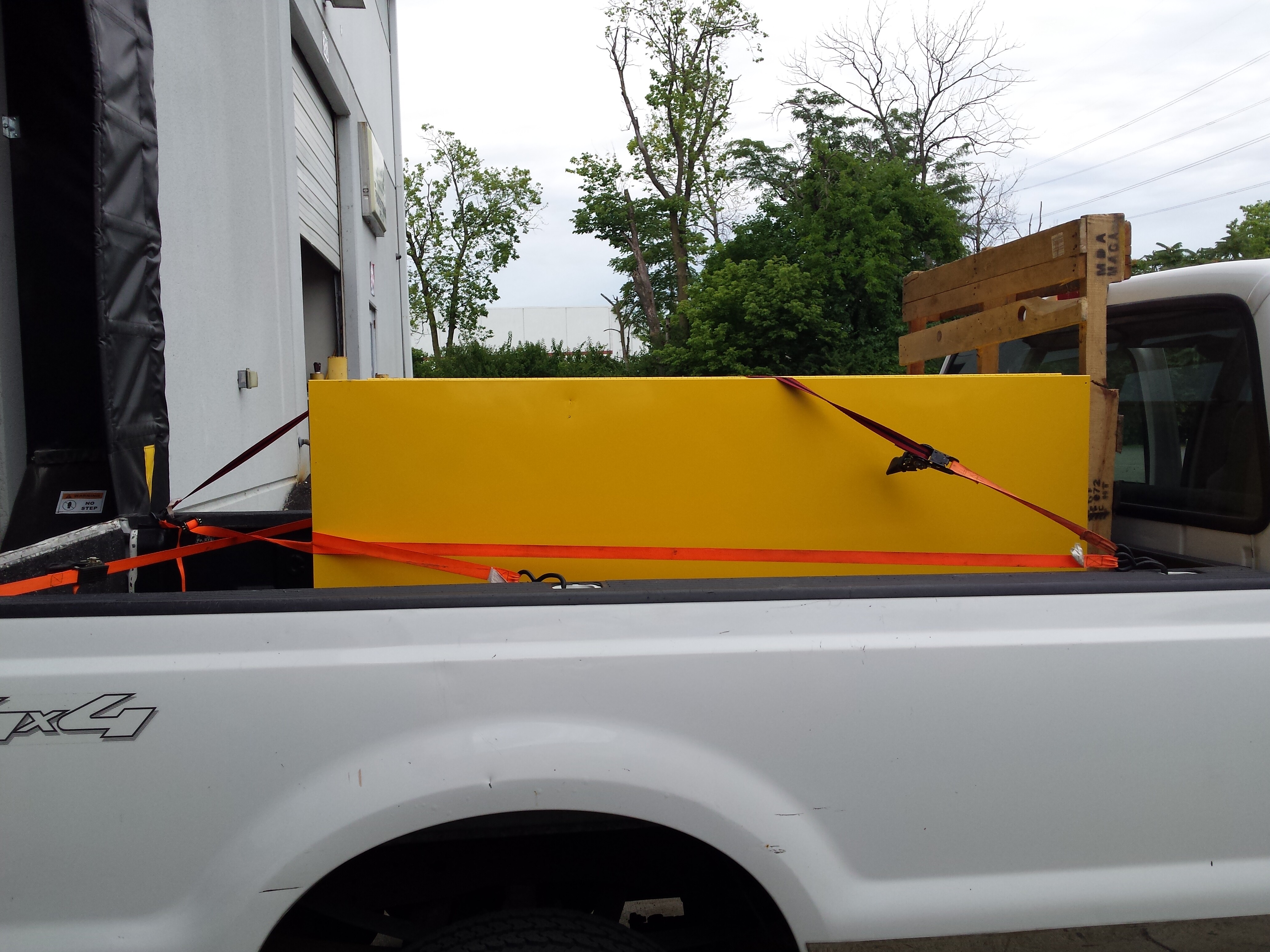 Cool. Should be there around 2:30.
Thanks,
Brad
Stuck at Kings auto mall in traffic.
Be there as soon as o can.
Thanks,
Brad
It's in the space safely… Should consider getting casters or load-levelling feet for it ASAP.
-D
It came with the feet, they were inside the cabinet. We installed them.
It is ready to be righted and moved to wherever we want it.
I propose just putting it in the same place the old one was.