During the middle/lathe class yesterday, when the rain started, we had a massive leak in the window by the radial arm saw. There was a huge puddle/lake forming along the wall and into the space.
Thanks to everyone who helped. New member Jaison and Ashleigh (along with Ryan) really stepped up to help create a drain system that filled a large tub with most of the intruding water.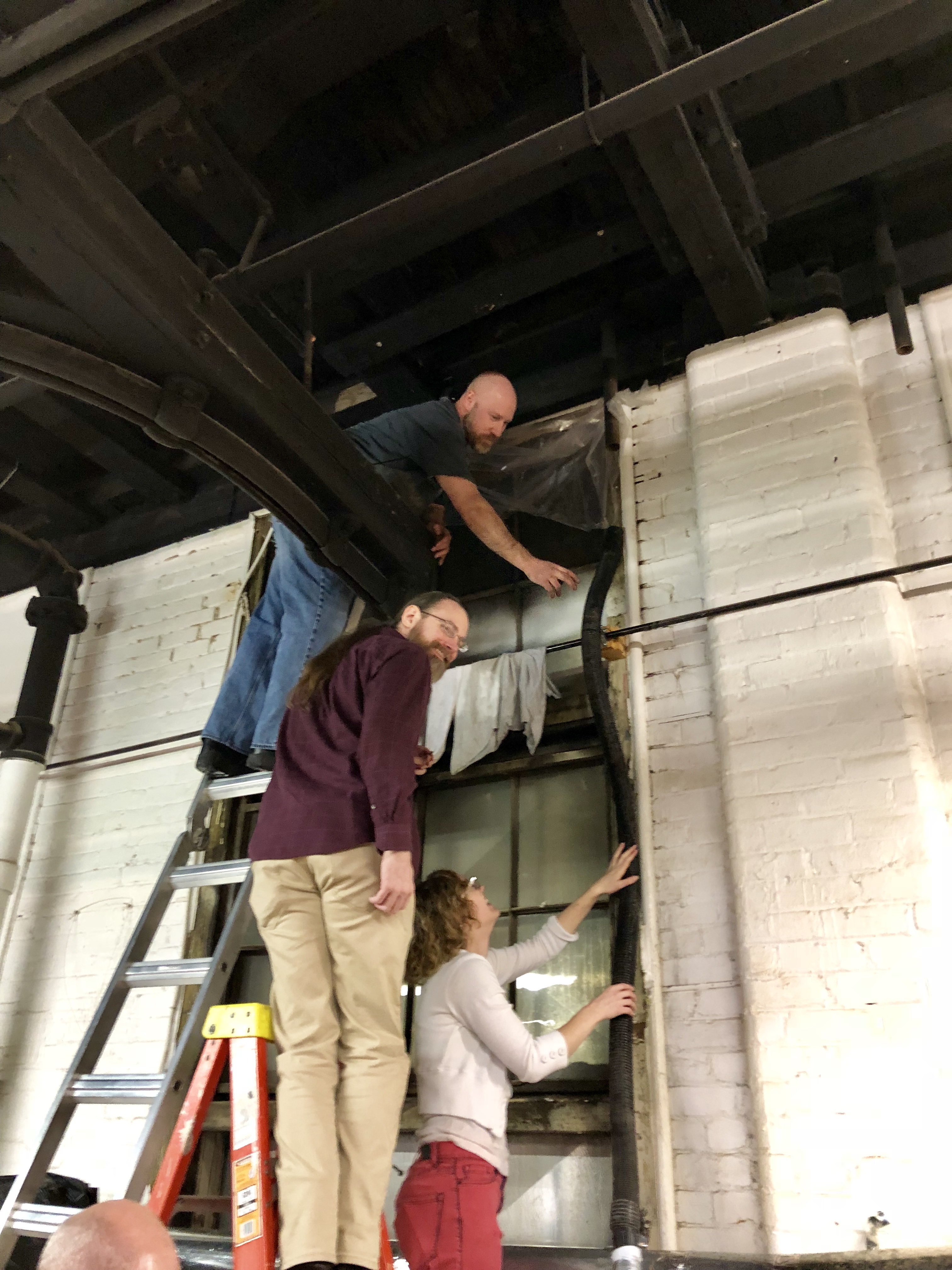 Looking back it may have been smarter to have a taller person handing stuff to Jaison but it worked out.
Ryan has sent a note to Garden Street for repair, but with their not-so-rapid response rate, I'd like to suggest a repair party to block off the window with plastic sheeting and create a drain out the window to avoid having to worry about emptying the tub. (If we had to pay for water maybe we could start a reclimation effort but I don't think it's needed).
I think some clear/translucent think plastic sheeting could be installed across the entire window and the base of the window sealed up along with some drain holes created to the outside. The A/C units should be properly covered and sealed from the waterfall.
We should have some thick plastic sheeting anyway along with a case of duct tape. We used the last roll yesterday.


I'd also like to go through our staple gun situation. I believe the larger gun disappeared.
Maybe we can buy the Flex Seal stuff and just seal the entire window.