Hoping to have a little less of this in the future…


I've added a little of this to the black tool shelves.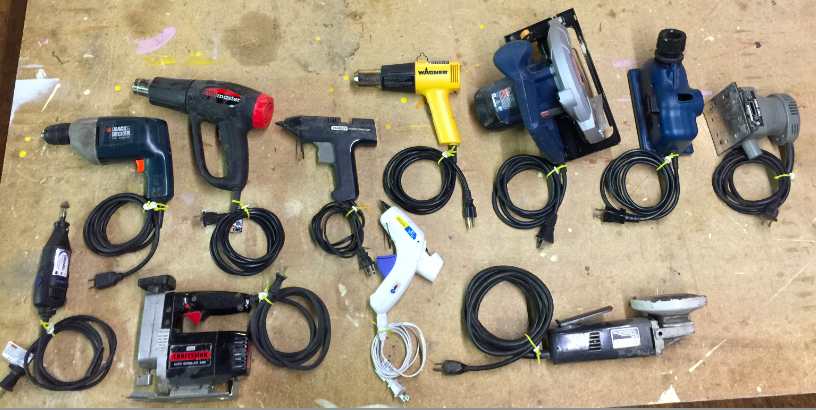 Each corded tool now has an elastic cord and plastic hook attached for cable management. Henceforth, please attempt to coil power cords in over-under fashion, and fasten them with said hook. Doing so will greatly assist in preventing the stress fractures depicted above.
For future use, extra hooks may be found hanging from a wire on the tool shelves. Let me know if you need more hooks or elastic cord.
Thanks.