I like the columbus one a lot. It is a good size and looks in good shape.
My truck is available to get the one in Columbus. I'm on vacation currently but Jim and Jon know where the spare key is hidden. It's parked in my driveway currently. I may even be able to go pick up the cabinet in columbus when I get back, after 4th july weekend.
-D
That looks really good Tif! Check it out for sure! Looks like it ends tomorrow night.
-D
yep, so that is why I need to swing by tomorrow afternoon

If you get it, contact me for the reimbursement.
JimD
will do. i placed a bid and am currentlly winning it…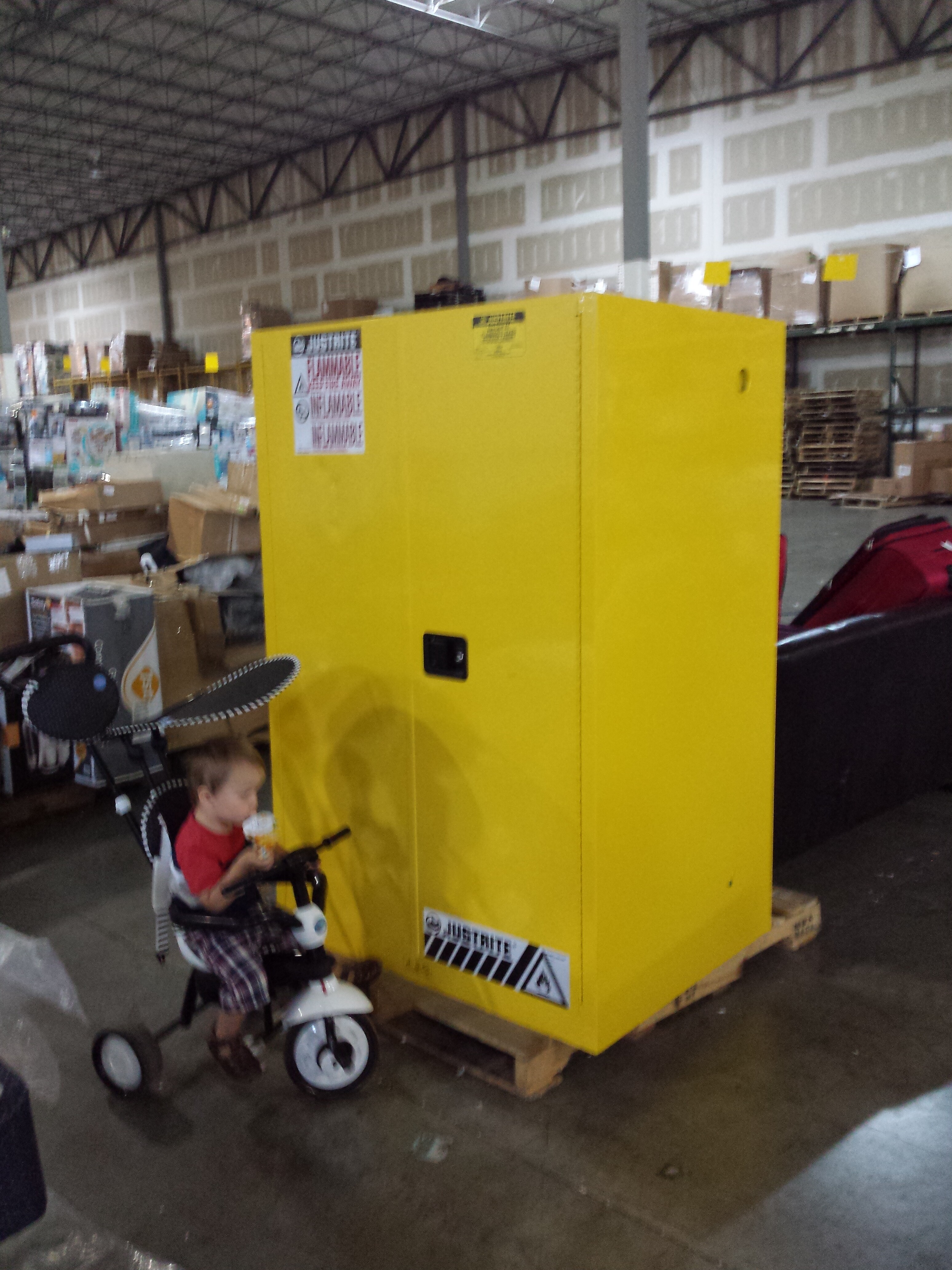 Thanks for checking those auction sites. I found that Mendelson's up in Dayton had a few fire cabinets as well. Greg was going to investigate, but they appear to be in worse condition and are significantly over our budget.
This one looks to be in great shape. If you do win the auction, how soon would we need to pick the item up? It looks like Friday before 4P or Saturday between 10 and 2 per the terms of the auction. If we miss those dates, is the item forfeit?
Usually they give you a week forgiveness - especially if I go up and or email them asking them to hold it. What was the budget for this? (How much should I set my max bid at? Knowing that you need to add on about 25% of the bid as tax)
Tiffany
Tiffany, I think $200 or $300 was approved.
My truck is available but I will not be on Friday. There is a spare key…I may have time on Saturday but may not. Depends on work stuffs, just got back in town last night unsure as of yet.
-D
The approved budget was 300.
ok, i will keep an eye on it. right now its at 65
Keep on it

LMK if you need truck to get it.
-D
won with just over 60$ bid. so total will be less than 100$. who wants to go get it? lol. Dave B is offering his truck to use. it is on a pallet, so we may be able to get them to lift it into the truck bed with a fork lift…
I'll be down at the hive Friday morning. I got the feet for the lathe.


I have to pick up our son from camp at noon but I could help Friday afternoon.
Thanks,
Brad
As she paid for it, Tiffany will probably need to be involved in the pickup process. I have reminded her where the spare key to my truck is located. She knows where I live. It's company insured so anyone can drive it - card is in glove box. I'll throw my hand truck in the back of the truck before I leave for work tomorrow. There are plenty of straps in the back seat too. You can also call/txt me at 5134843029 if need be.
-D