I won't be at the meeting tonight, so I wanted to give a quick update on dust collection.
It appears that the original piece of plastic broke/was broken so I've replaced that with a thicker piece. It's been suggested that the screw holes I put through the original caused the cracking, so no screw holes in this one.

Added a plywood chute to the jointer, removing the cardboard, duct tape, and promises original version. Now the chips go into the box.

Add a collector to the back of the radial arm saw. Essentially a floor vent, collects about 90% of the dust spewed backwards.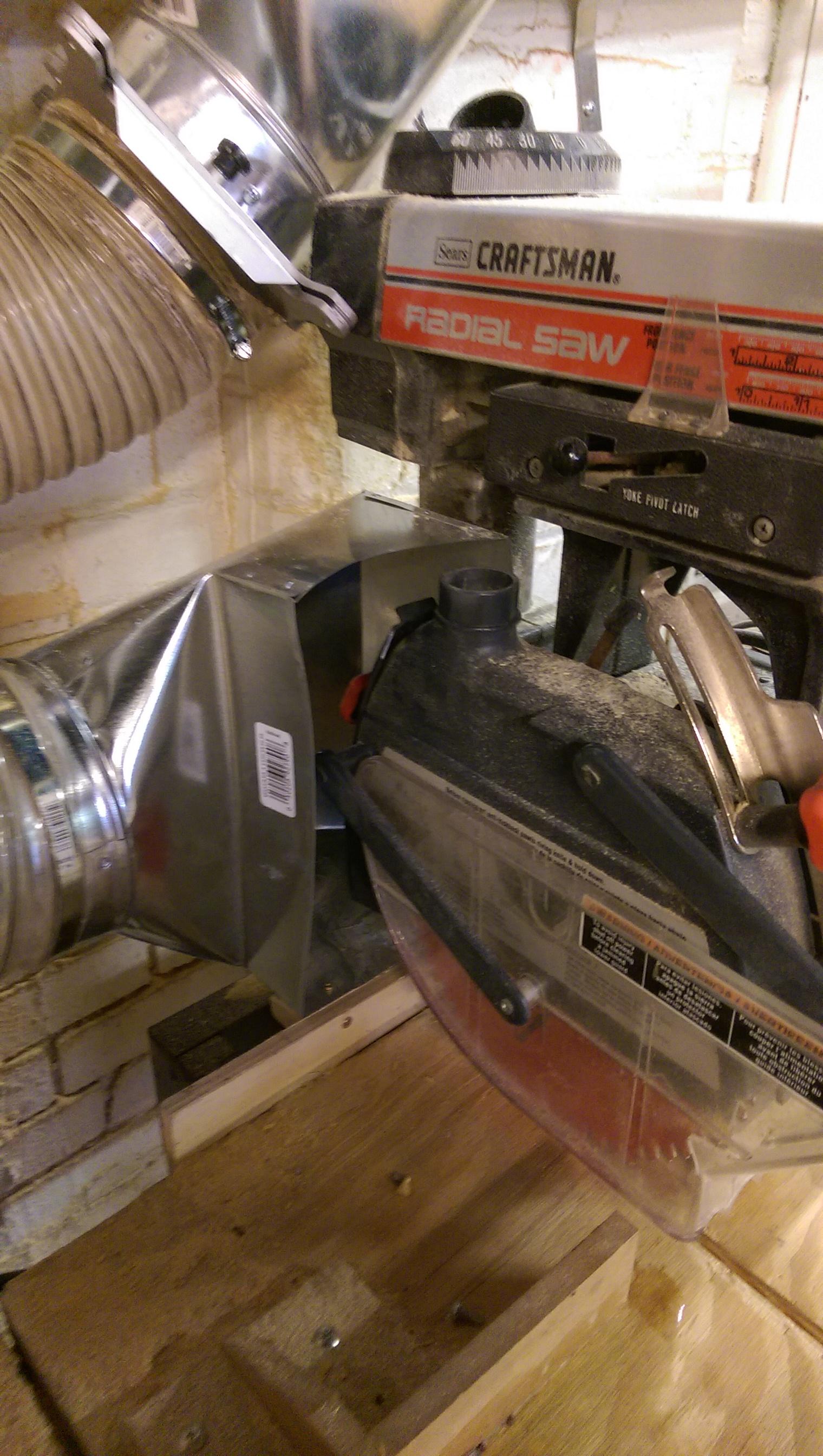 Added a more permanent attachment to the drum sander, made from parts of the old dust collector attachment on the radial arm saw.