Lorin has about 40 of the small wood project boxes pictured. Does the hive want them?
Dave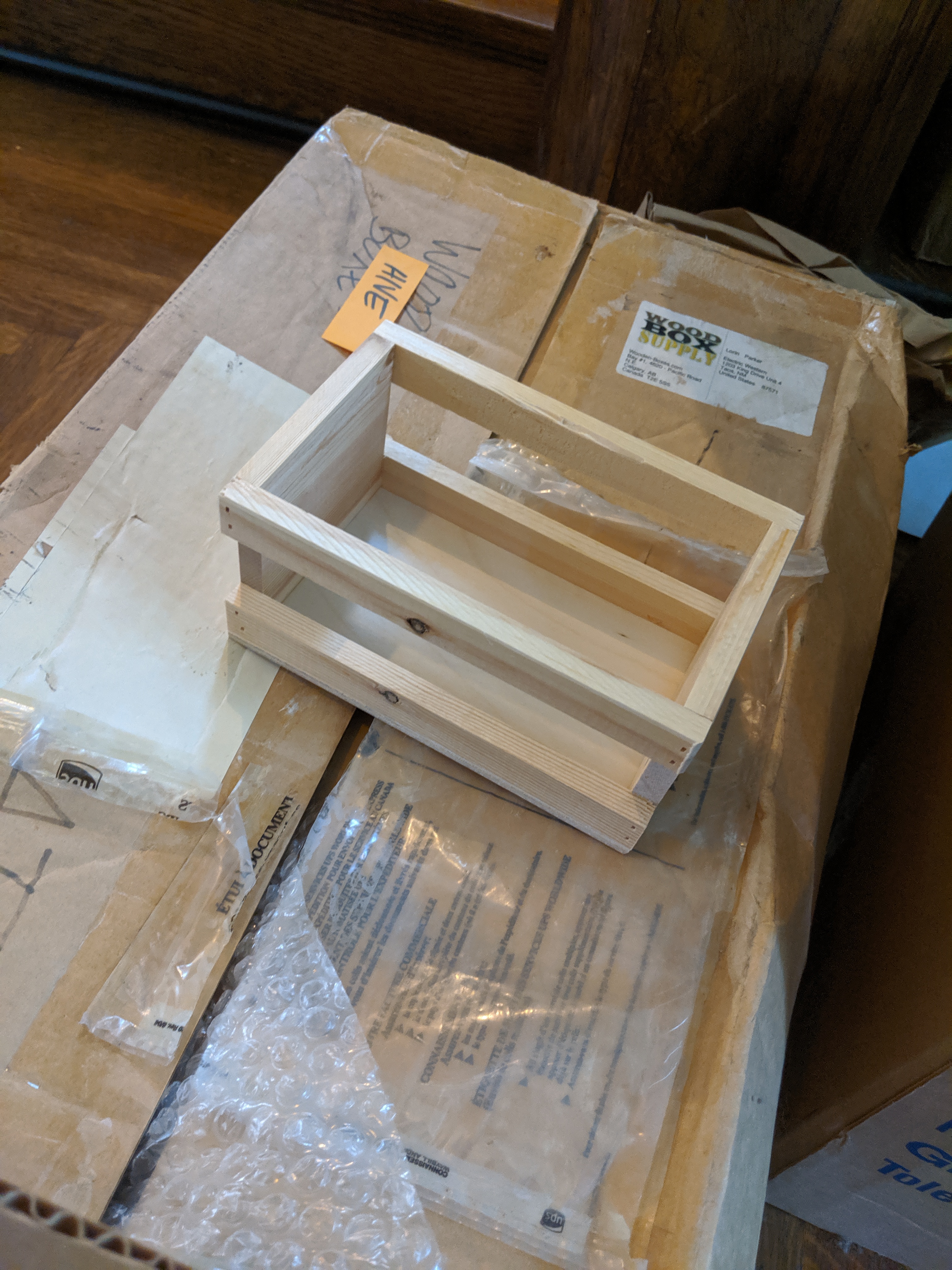 they look kinda neat… would they hold CD?DVDs?
Certificate of Deposit
Digital Versatile Disc (bet you thought it was Digital Video Disk)
I designed them for electronics kits I made and sold from 2006 to 2011. You can read about / see them in make magazine #17 or make magazine's best 100 kits of all time special edition.
https://makezine.com/2011/11/11/phantastron-synthesizer-kit/websip_music-inst_phantastron3_m17/
CD holders? I'm a big deal!