Hello, I'm working on a project to make a custom sissy bar for my 86 Yamaha Radian that allows for a backrest, and no aftermarket sissy bars exist for the Radian besides some cheap Chinese generic ones, and It's a little more rewarding to make my own.
I created a CAD model of about what I want (doesn't always happen)
For rod is 3/4 diameter, and the 2 blocks to mount it will weld and are 3/8th thick
I don't know how to weld, and I'm not sure how hard it is to bend steel of that caliber.
I'm pretty sure my brother or dad could weld, and cnc the blocks, but the curved steel seems like a big roadblock.
If anyone has advice or has bent steel like this, please let me know. Thank you.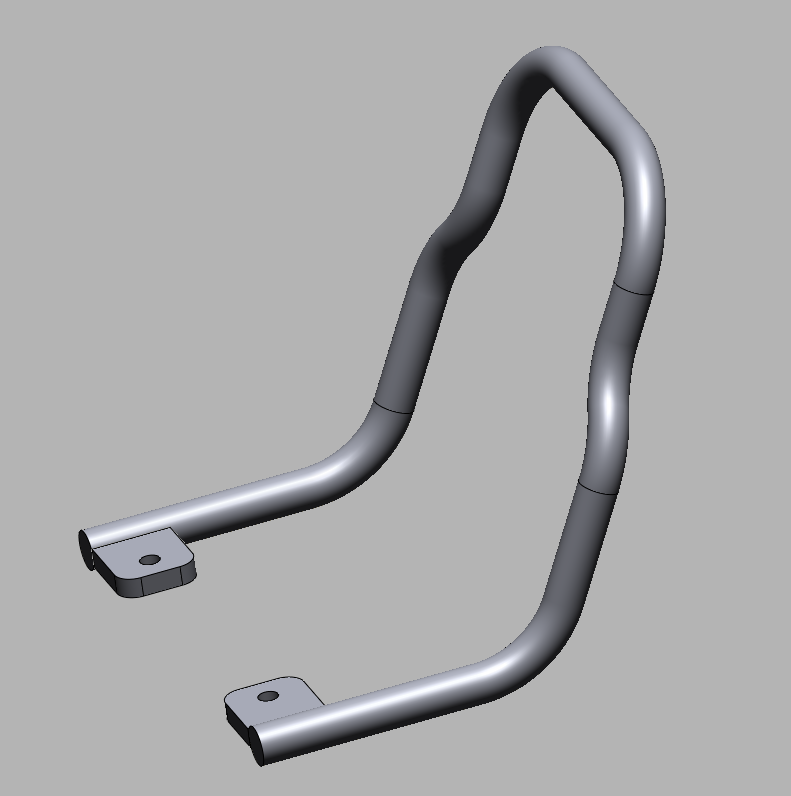 And heres a kind of shoop on the bike itself. I plan on making a leather cushion as well. (which I know a lot more of)