Apparently there is a band of drunken monkeys running around the Hive and they had a party on the workbench.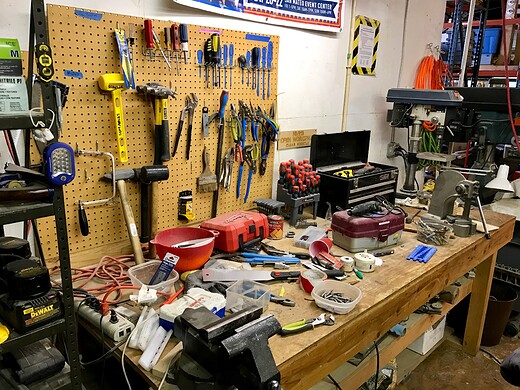 ​
Seriously people, WTF?
There wasn't even a "project" on the workbench, just scattered tools and stuff.
We're thinking of mounting a webcam to watch just this workbench, and if it is left in this state again the main doors will seal and the dust collection system will be run in reverse to flood the Hive with ultra fine sawdust.
Or maybe we can setup a wire mesh imbedded in the workbench and if more than a certain amount of material is left for a certain time we will electrify the whole area. That way when we come back the next day someone will be stuck there convulsing . . . .
The area should be cleaned up after use like below: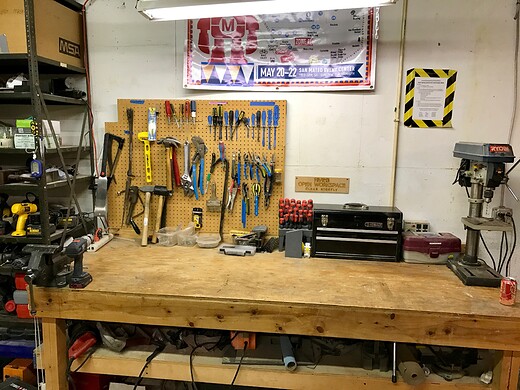 ​
I'm not your mom. If I was, your internet would be shut down and you be forced to clean the area with a toothbrush!