The smallest metal punch broke on me today.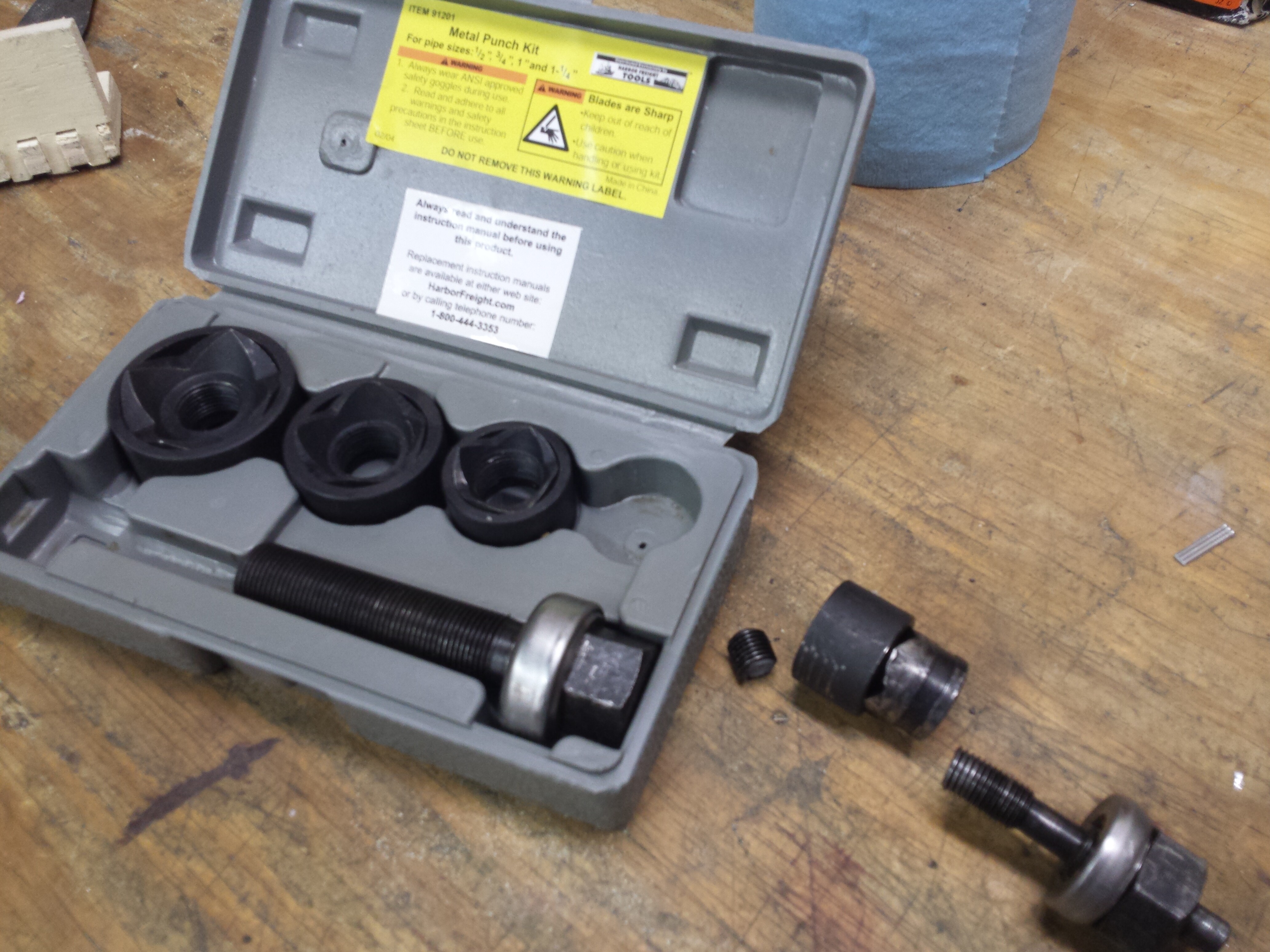 Damn you, harbor freight. Damn you to hell!
I've had luck with the Tri-County Harbor Freight. You might be able to go in with no receipt, talk to the manager, and offer to pay for the 1- or 2-year warranty fee, and walk out with a replacement. They did it for me once on a tool I bought but didn't use for like two years, and it broke on the second use. It was a whacked out failure, that I might have fixed if they didn't replace it.
Don't mention my name—he doesn't know it as far as I know.
Matthew
Sharonville
Life time warrantied tool. Prolly walk in and out in 10 min with a new replacement.
Having taken Brad's excellent class, I'm wondering if we couldn't do better with a steel rod, some simple facing and the tap & die set. I've got to assume it's really crappy steel, which will be replaced with more really crappy steel.
Weld in grade 10 hardware, I have had to do it many times on pushers and pullers
What's "grade 10 hardware" please?