Tried to futz with the laser Friday afternoon but I got this error when trying to download the materials test to the laser. (got to 87%)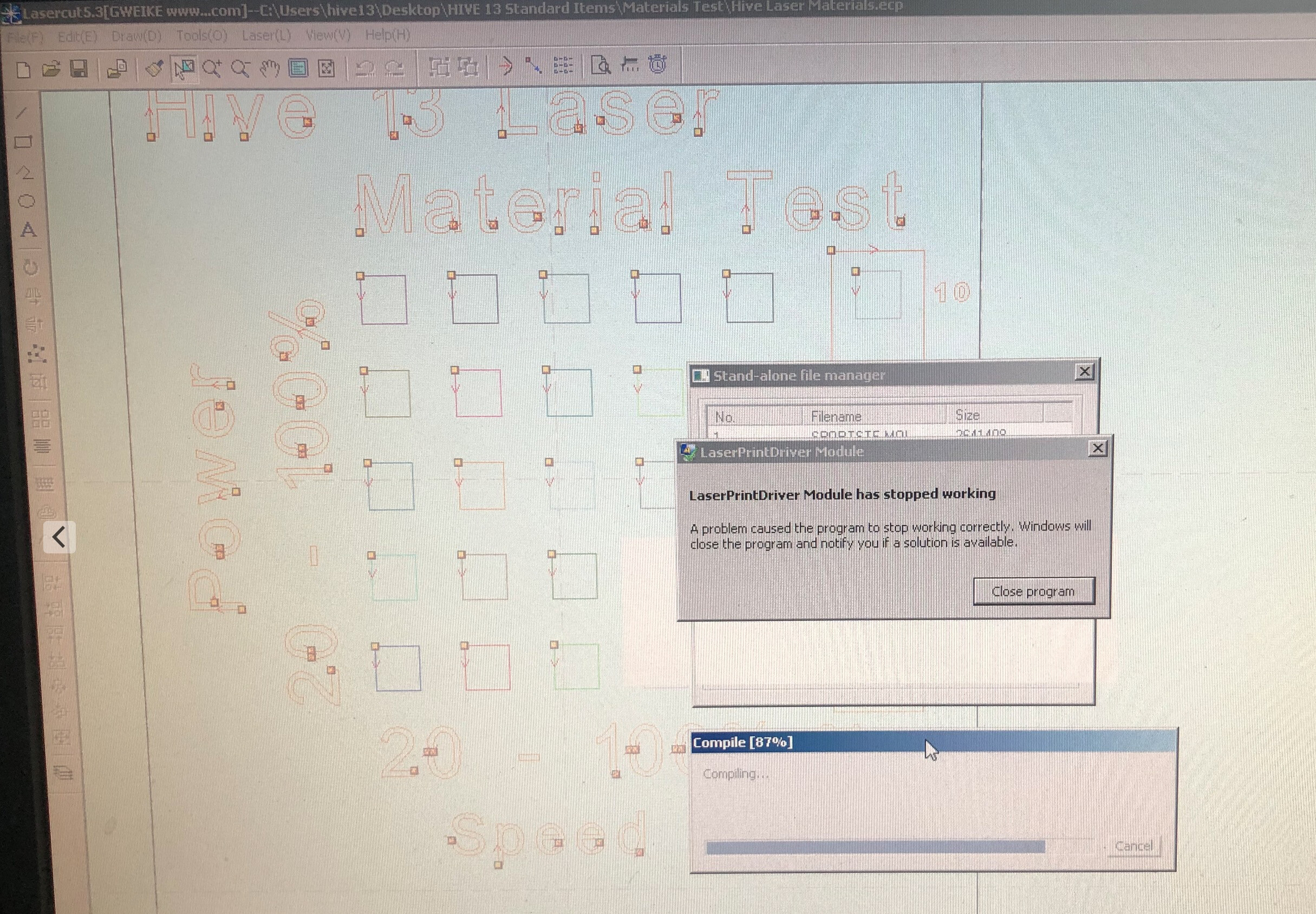 I was able to get a different materials test file to download so I'm thinking it is a version problem.
We should isolate the older files and maybe put them in a folder called "doesn't work with Lasercut 5.3" or something like that.