I got a Ryobi 40v trimmer for basically nothing from the auction site.
It has the detacheable trimmer head and the power pack (motor).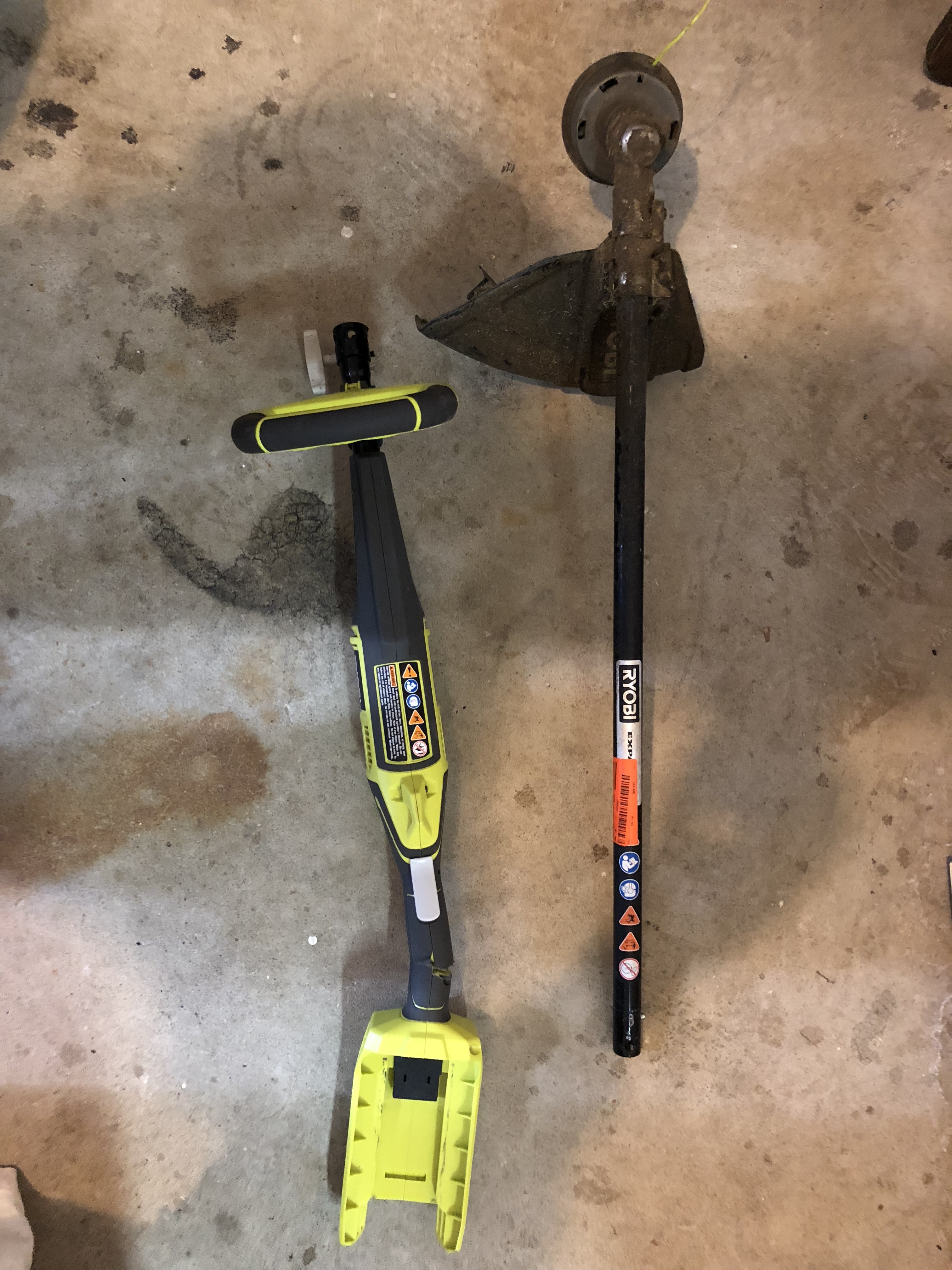 The battery housing is busted but the electronics seem to work (i connected my benchtop power supply and it spun up). The housing is about $20 online, but the kicker is that there is no battery.
I got a charger on eBay for $15 thinking I could get a battery and the housing for $40 ish but these suckers are $100 new and about $60 on eBay.
A totally new version of this is about $120 (with battery and charger).
So I would like to walk away from it.
If someone would like to take up the challenge I'll hand it over.
I don't want to bring it to the Hive to just get thrown out, so let me know and I'll bring it to the meeting Tuesday.
Brad "totally not addicted to auctions" Walsh