This knife was not made by the Ful-tang Clan in China.
P.s. Dustin's new nickname is "Fingers"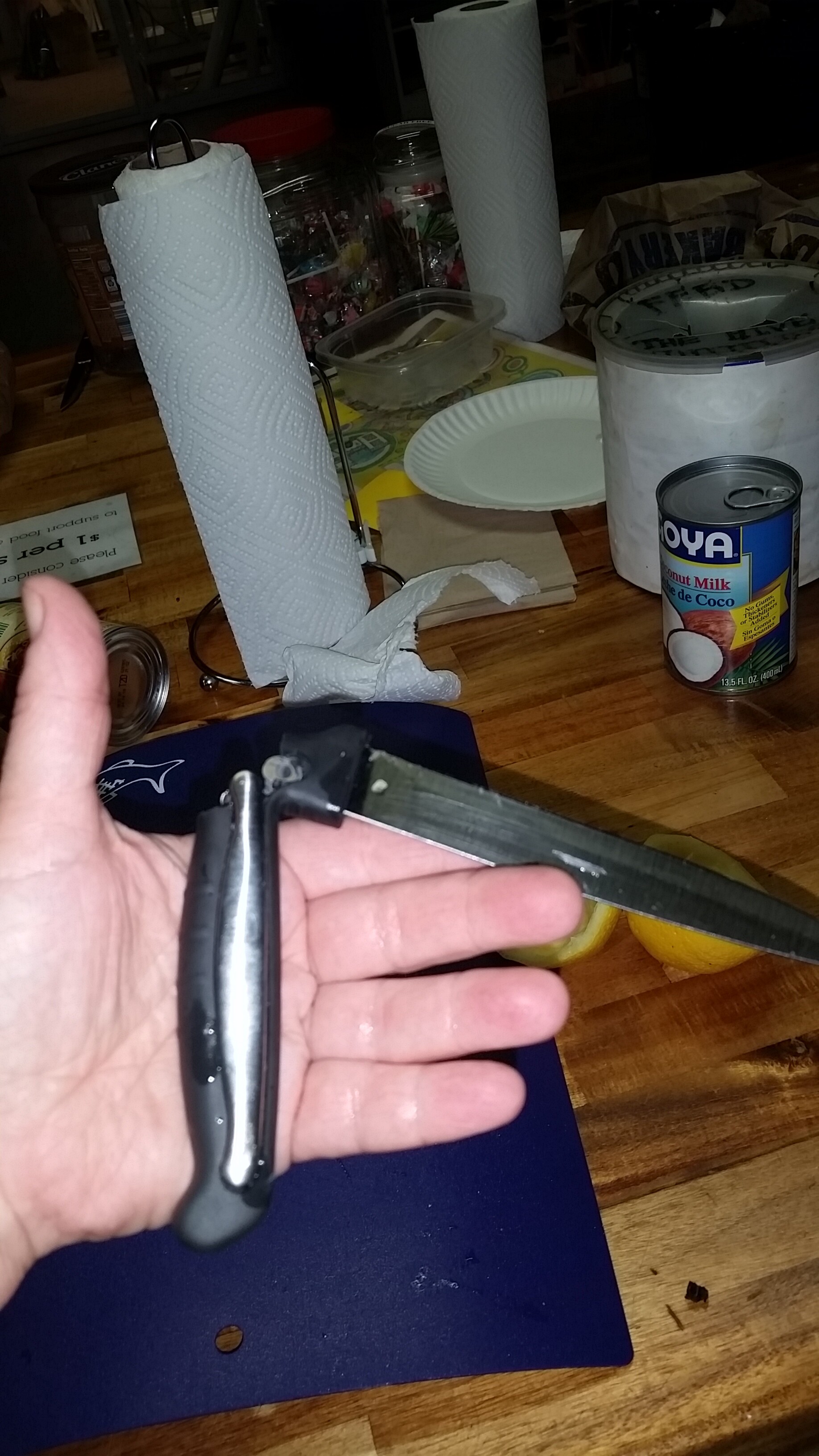 Or if he is not careful; "stubby"

Lefty?

All I can say is, this is why we hand wash our knives and why we don't put them in the dishwasher.
Ha. I thought it was one of those butterfly hinge knives.
It's not broken, it's DIY collapsible.
TW